Top 5 LGBTQ TikTok Influencers to follow in 2023
Top 5 LGBTQ TikTok Influencers to follow in 2023
Sep 04, 2023
Influencer News
Until recently YouTube had been the home of queer creators, creating one of the biggest spaces for LGBTQ Tiktok Influencers on the internet. LGBTQ vloggers have even managed to build a social hierarchy that mimics that of the traditional celebrity, garnering their own fandom and selling individualised merchandise. YouTube has further been a site fuelled by queer activism, whether that be challenging queer representation in the media, or fundraising for life-changing top-surgery for transgender men and women.
However, TikTok has also quickly become a haven for queer exploration and expression. The hashtag #LGBTQ has already achieved 13.9 billion views in TikTok's short three-year residency. Unlike YouTube, TikTok has provided a platform that feels slightly more confessional, and consequently more personal. The shorter content style allows users to grasp a snapshot into the stories of LGBTQ youth. These stories vary with some videos being more humorous in approach, sharing funny skits and inside jokes about different queer experiences. These videos often make light of the microaggressions that queer individuals experience daily, thus creating a feeling of collective catharsis among users. Other content includes users discussing difficulties with self-acceptance, family, and the fear of coming out.
Conclusively, queer creators have used TikTok in order to rapidly build a centre for LGBTQ support. The Trevor Project (an organisation that provides support for LGBTQ youths) notes the importance of such as their research found that there is incredible value for LGBTQ youths in finding even a single person who can support them, whether that's online or in a physical community.
Partnering with LGBTQ Tiktok Influencers has furthermore become a necessity for brands. In 2022 there has been a massive push from consumers to encourage brands to actively diversify their marketing and content. Consumers want to see individuals that represent themselves and hear stories that resonate with their own. The LGBTQ community has also historically been at the pinnacle of great, artistic movements. Therefore, involving queer creators in your marketing strategy is extremely beneficial as they will deliver incredible, conceptual content for you.
The LGBTQ community has formed a dynamic relationship with social media that remains unmatched. LGBTQ Influencers have managed to utilise platforms, such as TikTok, in order to achieve mass exposure of their talents and their stories. A great example of this is rapper Lil Nas X who uploaded his song 'Old Town Road' onto TikTok after debuting it as a meme. The song very quickly gained viral traction on the app before reaching number one on the Billboard Hot 100 in 2019. There is a myriad of incredible Transgender Tiktok Stars, Gay Tiktok Influencers and queer creators currently active on TikTok, but we have narrowed this list down to a top 5 as a starting point for you.
The most popular Trans TikTokers You should follow
Towabird : 385.6k followers
Towabird quickly became a queer icon after posting a video of her performing an improvised guitar cover of Tame Impala's 'The Less I Know the Better' on TikTok during the UK's Lockdown. Already popular on Instagram, Towabird has quickly amassed a large following on TikTok. Her videos showcase her exceptional musical talent, as well as amplify the voices of smaller creators. Recently she hosted a live stream in order to help create more space for black artists and to further promote their work.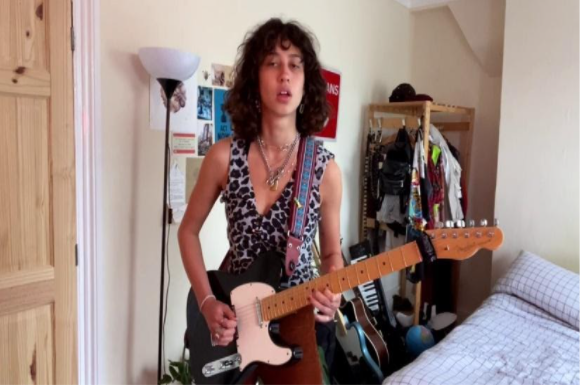 The Coyle Twins: 2.2 M
Identical twins Luca and Cooper are both drag queens, and they use TikTok to showcase their incredibly dynamic looks. They have built their own brand, successfully coining the term 'Sugar and Spice.' The duo also post videos that range from fun dating anecdotes, to more serious discussions surrounding the importance of drag and coming out. They also actively engage with their audience by regularly posting videos that detail them answering questions that have been sent in by fans.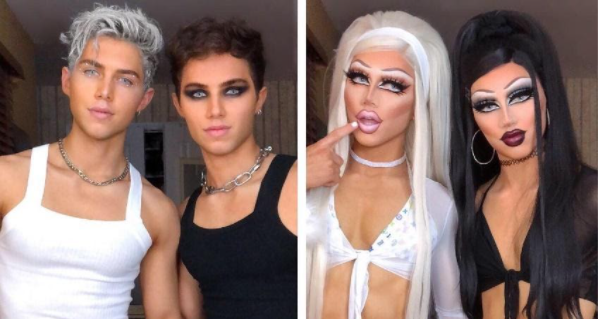 Marth Wubbles : 687.8k
Marth is a Dutch creator and fashion model who posts funny videos exposing the realities of being a queer woman. Her content is light-hearted but still explores more intimate topics such as anxiety and relationship fears. Marth also discusses the limitations of the gender binary, and how liberating it is to discard gender stereotypes by dressing how one feels most comfortable.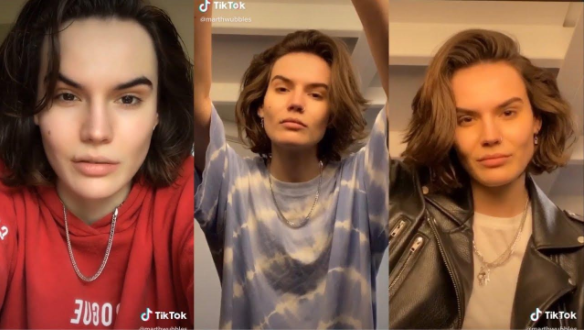 Nikita Dragun : 6.5 m
Nikita Dragun is a famous Trans TikToker who is of Vietnamese and Mexican descent. She was raised in the USA and came out as transgender in college. Since then she has become a successful model and YouTuber. Dragun has spoken openly on her YouTube channel about her transition and has recently started making similar (but shorter) content for TikTok. She currently has only posted 24 videos but has already amassed a large following.
Pink Neinu : 679k
Neinu is a make-up artist that puts together iconic beauty/drag looks. Neinu effectively incorporates comedy into his beauty tutorials making them simultaneously informative and funny. Neinu does not shy away from more serious, political matters as he has also posted content regarding the recent Black Lives Matter movement. With a following that is rapidly growing on both Instagram and TikTok, Neinu is definitely an artist to take note of.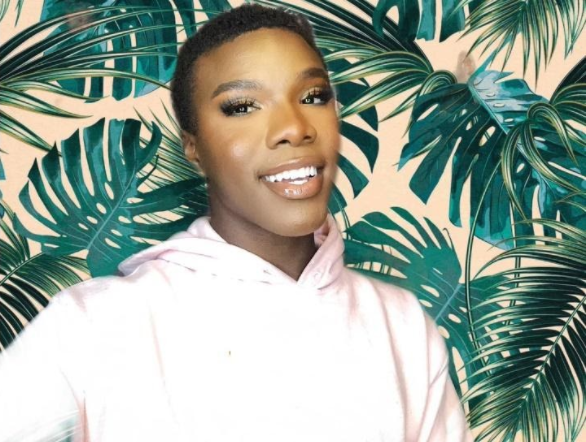 Our influencer marketing agency and social media strategy agency are located worldwide, with our agency network based in the USA, UK, UAE and China.
If you want to receive our industry insights, visit our Influencer Marketing & Social Media blogs here.
Popular Blogs
Most Popular Instagram Hashtags | Tiktok Hashtags | Instagram Monetization | Facebook Banner Size | Snapchat Influencers | Most Subscribed Youtubers | Best Time to Post on Youtube | UK Twitch Streamers | Female Twitch Streamers | Popular Tiktok Songs | Male Tiktok Influencers | Lgbtq Tiktok Influencers | The Rise and Fall of Clubhouse  | Influencer Marketing on Clubhouse | LiketoKnowit | Pretty Little Thing Instagram| Social Marketing Agency
Black Friday Blogs
Friday Ecommerce Store | Black Friday vs. Cyber Monday | Black Friday Campaigns | Black Friday Hashtags
latest posts
Social And Influencer Marketing News + Insights
Dec 08, 2023
Social Media Marketing News
The Top 10 Influencer Marketing Campaigns That Cater To Gen Z
Read more
View all blog posts
Get in touch
We'll show you how to start powerful conversation, drive social engagement, build your brand, hit sales targets or meet other goals you have, wherever you are in the world.
Work with us