LINKEDIN MARKETING AGENCY
LINKEDIN MARKETING AGENCY
We are a renowned global social media agency, offering expertise on LinkedIn as well as every other platform.

Socially Powerful excels in delivering services such as Influencer Marketing, Paid Social, Video Production, Community Management, and Strategy, catering to the most innovative brands across the world.
ENQUIRE NOW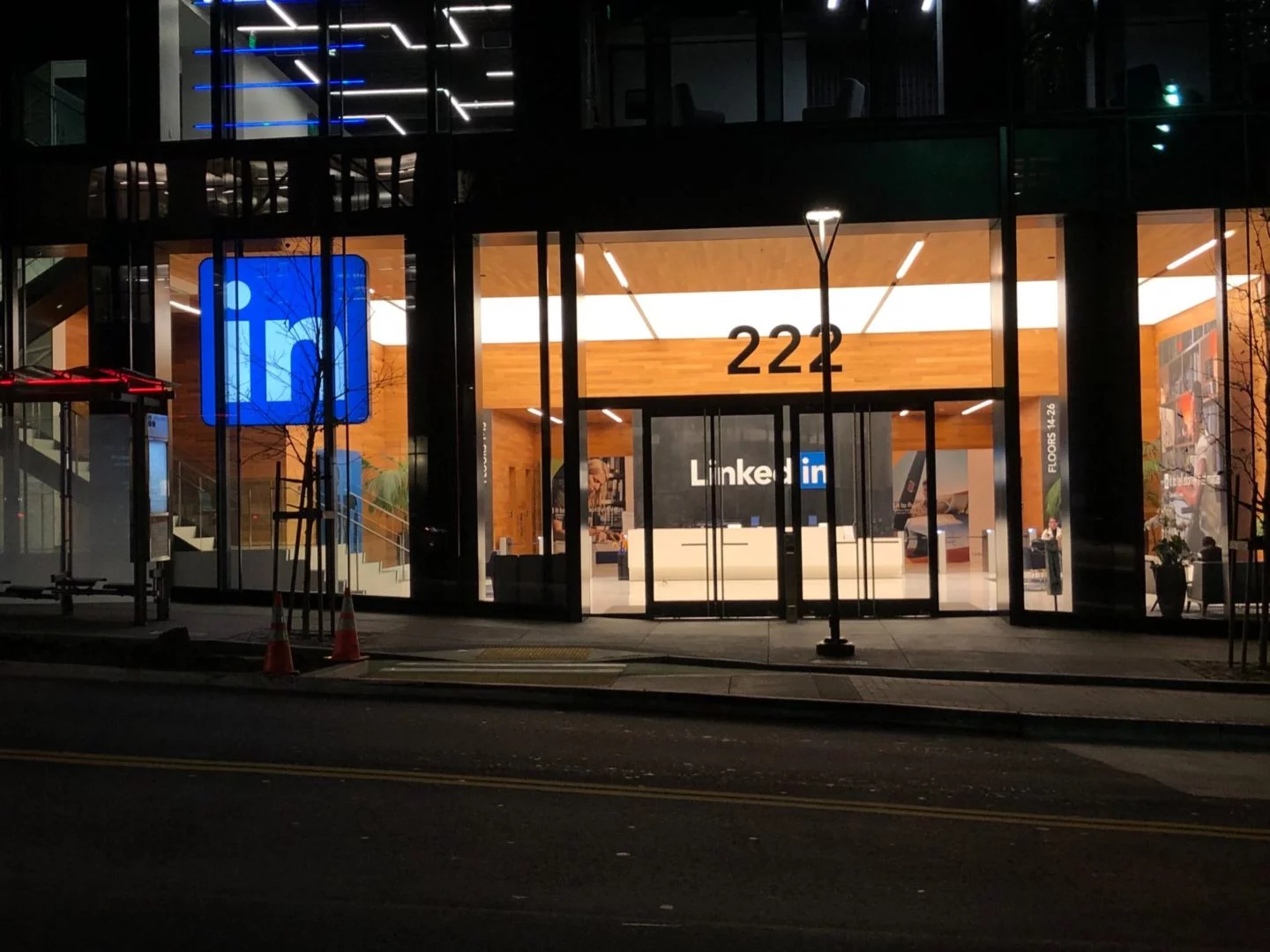 LinkedIn is categorized as the network for the professionals. 690 million professionals are on Linkedin, LinkedIn is the perfect platform for B2B influencer marketing. Over 61M LinkedIn users are senior-level influencers and key decision-makers.

The professional social network LinkedIn has long been the "dark horse" of social and influencer marketing. As this Microsoft-owned portal is primarily used by companies in the B2B – rather than B2C – sector, the social marketing possibilities enabled by the site have often been underestimated.
WHY
LINKEDIN IS RICH IN UNREALISED POTENTIAL
LinkedIn has been misunderstood as an influencer marketing channel is that many rules of B2C promotion on consumer-facing networks like Facebook, Instagram and Twitter do not necessarily apply in the B2B space. Hence, the approach needs to be tailored accordingly.

For example, whereas a one-off tie-in with a celebrity influencer can reap dividends in engagement and revenue for a B2C brand, a B2B business would do better to forge lasting relationships when dealing with LinkedIn influencers. Fortunately, our agency can help you to do exactly that.
Creative
Award-Winning Agency
Global
Award-Winning Agency
Forbes
Award-Winning Founders
Get started
Access the entire LinkedIn influencer market through Socially Powerful. Celebrities, social celebrities, hero, macro and micro-influencers. As the leading LinkedIn Influencer and Social Agency, we've got you covered and our campaigns guarantee performance, traffic and conversions
We offer dynamic infeed content solutions, direct to the audiences you want to reach, with a strategy focused on targeting and driving results.

As a LinkedIn agency partner, we have complete access to the ad platform, enabling us to create high converting campaigns driving sales, downloads and traffic.

Our paid media agency specializes in creating a great ROI for our clients by using the best strategies and tactics.
03
Branded Content Production
We create dedicated video and social content, designed for your audience and fit for the LinkedIn platform, taking into account key creative guidelines and utilising in-app features for maximum output. We'll get people engaged, increase positive sentiment, build your following and drive sales.
04
Community Amplification
Reach the communities people all over the world you want to speak to, through our unrivalled LinkedIn publishing network. Whether you're looking to reach sports, fashion, beauty, music or any other niche, we find the interested.
05
Community Management & Growth
Growing your LinkedIn profile is one of the most cost-effective marketing channels now. As the leading LinkedIn agency, we've helped scale profiles from 0 to 100k+ within a few weeks using our influence network and expertise. All our account growth services come with a guaranteed minimum number of followers.
FAQ
Business committees active on LinkedIn tend to take longer sales journeys and make larger purchase decisions than the individuals to which B2C brands market. This means that a LinkedIn influencer can be more invested in your brand when it commits itself to an ongoing relationship with them.

At Socially Powerful, we are proud to declare that we can reach almost any influencer on your behalf. When approaching them, we can demonstrate our ability to produce dynamic content capable of creating value for the audiences of both the influencer and your brand. This stage can be crucial for helping the LinkedIn influencer to see the benefits of partnering with your company.

As your relationship with a LinkedIn influencer develops, we can heed changes in their industry to ensure that the content stays relevant. Our considerable research into influencer marketing is a testament to this diligence – whether your goals concern reaching out to new audiences, driving traffic, spurring downloads or, indeed, helping yourself to meet those tough sales targets.

For further insight into how LinkedIn influencer partnerships could help you to reach the next stage of your promotional journey, please contact us. Whether you call us on +44 (0) 203 735 9054 or use our email address tellmemore@sociallypowerful.com, we can educate you about our social media prowess, which also covers Facebook, Twitter, Instagram and YouTube.
Get in touch
We'll show you how to start powerful conversation, drive social engagement, build your brand, hit sales targets or meet other goals you have, wherever you are in the world.
Work with us