YOUTUBE MARKETING AGENCY
YOUTUBE MARKETING AGENCY
We are a renowned global social media agency, offering expertise on YouTube as well as every other platform.

Socially Powerful excels in delivering services such as Influencer Marketing, Paid Social, Video Production, Community Management, and Strategy, catering to the most innovative brands across the world.
LET'S TALK!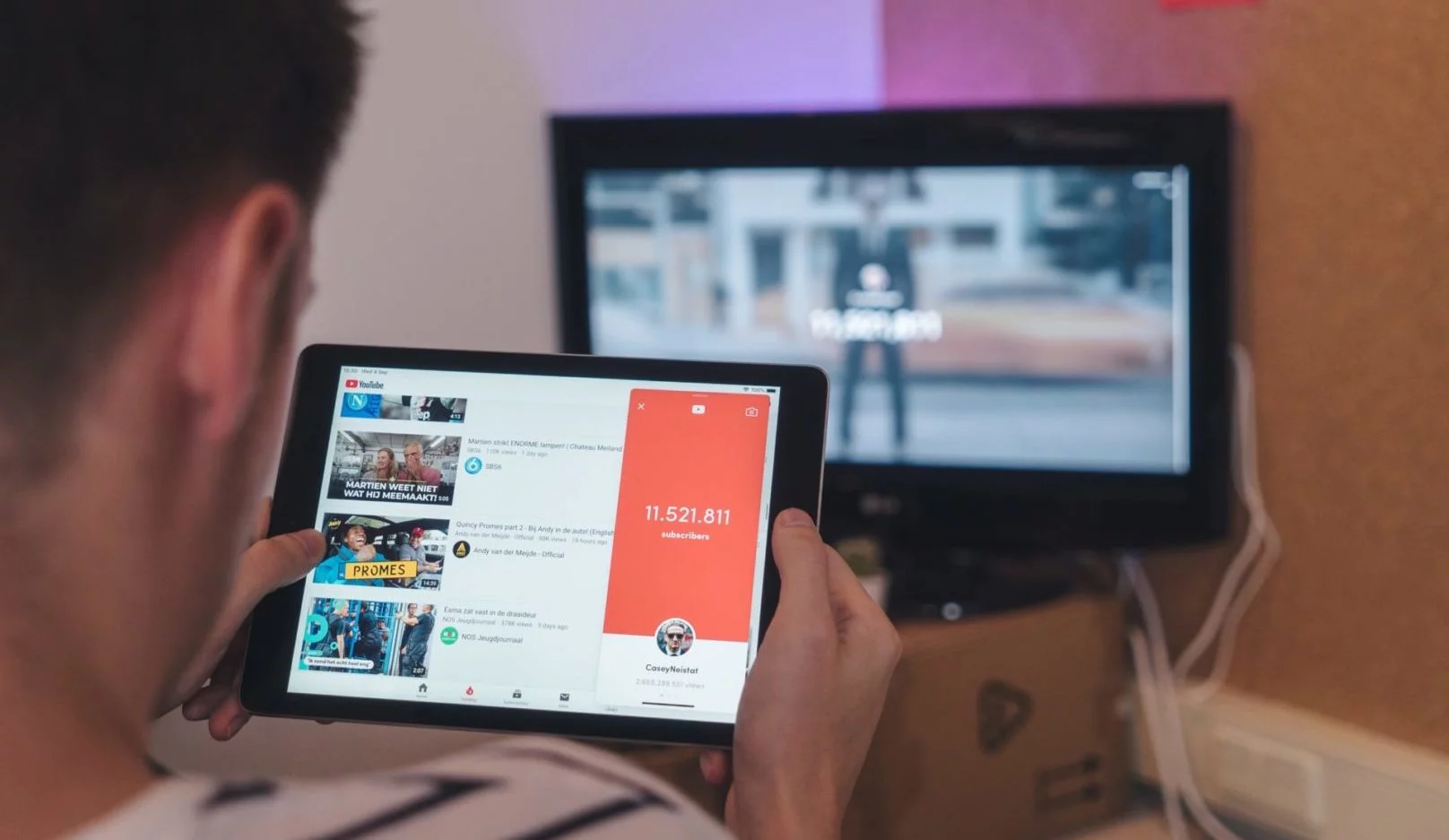 WHAT?
Why Socially Powerful should be your next YouTube Marketing Agency.
At Socially Powerful, we're not just marketers; we're YouTube aficionados, with our Founders creating content themselves on the YouTube platform from 2006. Our profound understanding of the platform's mechanics, algorithms, and trends guarantees your brand's voyage is smooth sailing.

Your brand is unique, and so should your YouTube strategy be. We design bespoke strategies that align perfectly with your brand's identity, objectives, and the very pulse of your audience. Our comprehensive services encompass influencer marketing, paid social campaigns, and meticulous community management, ensuring your brand's YouTube presence thrives in every aspect.

We empower your brand to shine in its authentic glory. Authenticity is the currency of YouTube, and we ensure your brand speaks the language of trust. As a dedicated agency, we bring decades of experience to the table, positioning your brand for success in the ever-evolving landscape of YouTube.
WHY?
In a world where attention is a scarce resource and competition is fierce, having an YouTube marketing agency by your side can be a game-changer for your brand
Consider us your YouTube command centre. From sculpting influencer partnerships that leave an impact to orchestrating paid social campaigns that drive real results, and from nurturing your online community to providing strategic agency support, our array of services envelopes every corner of your brand's journey.

We're not bound by borders; we're fueled by the nuances of global markets. This means your brand has the power to resonate with audiences across continents, expanding its reach and influence like never before.

Vague promises aren't our style. We're all about translating strategies into palpable results. Witness engagement soar and conversions climb as our meticulously crafted plans take effect.

When you opt for Socially Powerful, you're selecting more than just a service provider – you're choosing a legacy of proven excellence. With a legacy that spans decades, we're driven by an unwavering commitment to excellence and a fervor to propel your brand past the competition's horizon. Your success isn't just a goal; it's our shared mission, and we're poised to transform it into a reality.
Creative
Award-Winning Agency
Global
Award-Winning Agency
Forbes
Award-Winning Founders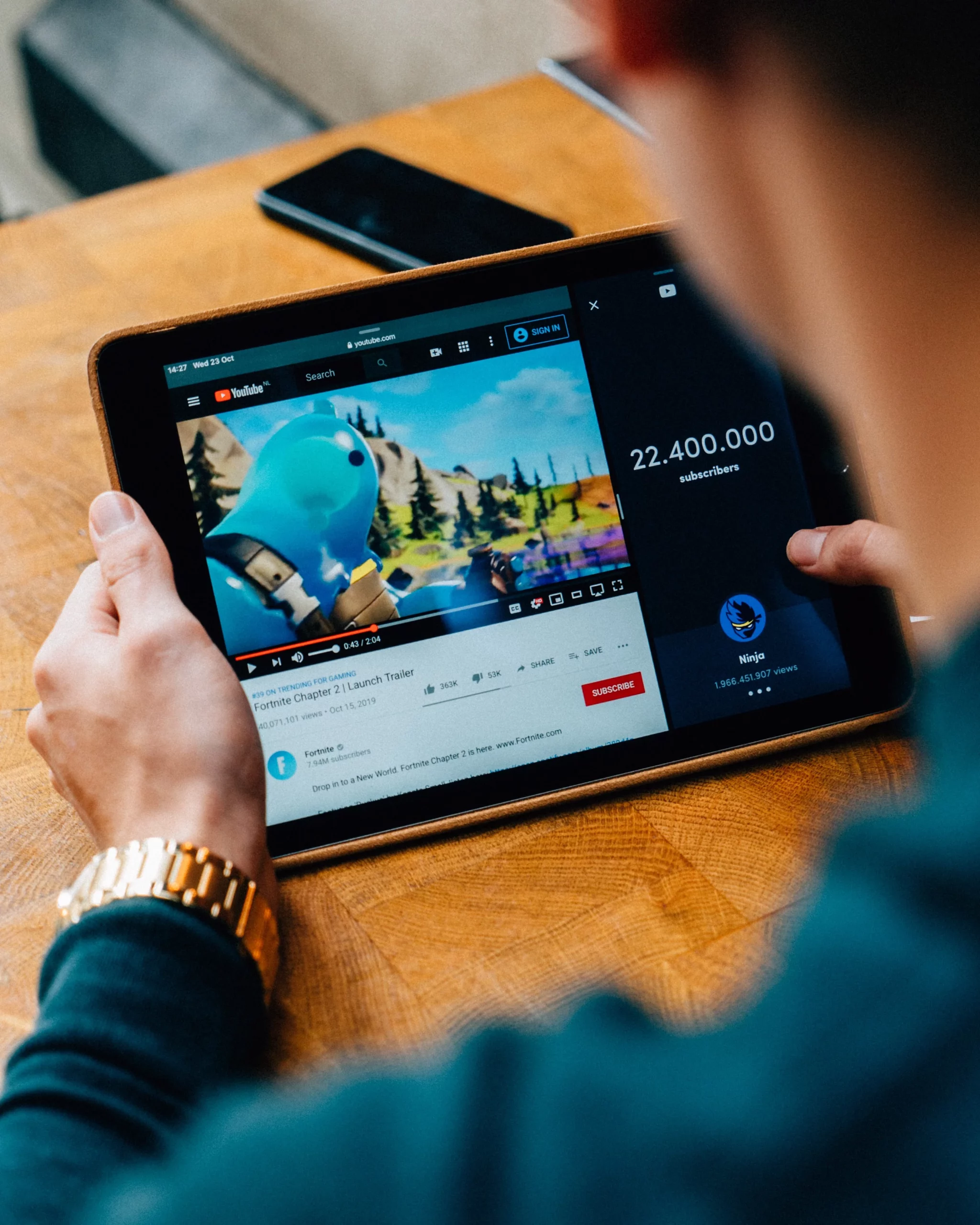 GET STARTED
01
YouTube Influencer Marketing
Unlock the full spectrum of YouTube influencer potential with Socially Powerful by your side. From A-list celebrities to social stars, hero influencers, and the dynamic duo of macro and micro-influencers – we've got your influencer marketing needs sorted. As the foremost authority in the realm of YouTube influencer marketing, our agency assures campaigns that deliver guaranteed performance, drive targeted traffic, and fuel remarkable conversions.
Embrace the power of our dynamic paid social in-feed content solutions, meticulously crafted to engage audiences on a direct path to your goals. Our strategy zeroes in on precise targeting, guaranteeing not just visibility, but tangible and impactful results that resonate.

As a YouTube agency partner, our prowess extends to the ad platform, giving us complete access to the tools necessary for creating high-conversion campaigns that drive not only views but also catalyse sales, downloads, and surges in traffic.

Nestled within the realm of paid media agency expertise, our suite of tailored services encompasses every facet of your digital journey, amplifying your YouTube presence and beyond.
03
YouTube Community Amplification
Reach the communities people all over the world you want to speak to, through our unrivalled YouTube publishing network. Whether you're looking to reach sports, fashion, beauty, music or any other niche, we find the interested.
04
YouTube Branded Content Production
We create dedicated video and social content, designed for your audience and fit for the YouTube platform, taking into account key creative guidelines and utilising in-app features for maximum output. We'll get people engaged, increase positive sentiment, build your following and drive sales.
05
YouTube Community Management & Growth
Growing your YouTube profile either as a brand or individual is one of the most cost-effective marketing channels now. As the leading YouTube marketing agency, we've helped scale profiles from 0 to 100k within a few weeks using our influencer network and expertise. All our account growth services come with a guaranteed minimum number of followers.
06
YouTube Shorts Marketing
Utilising the immense reach of YouTube shorts, we enable brands to share engaging snack-able content with audiences they'd want to speak to. Attracting over 1.5 billion viewers monthly, YouTube Shorts is a part of the YouTube ecosystem you do not want to be missing marketing opportunities with.
FAQ
When YouTube arrived on the online scene in 2005, it democratised social video, allowing anyone with the right camera equipment to film themselves doing many different entertaining things.

It shouldn't surprise, therefore, that a strong influencer community has developed on the platform.

On average, 500 hours of video are uploaded to YouTube every minute, so if you're looking for help, tutorials, a piece of history, news or to watch influencers vlog their daily life, you're going to be able to find it on YouTube.
Today, YouTube is the most-used search engine after its owner, Google.

Video is a formidable tool for driving shares and engagement – but, as over 500 hours of video are now uploaded to YouTube every minute, it's very much a winner-takes-all market.

You need to be creative, adaptable and be real on this platform where your life is shown to the world.

YouTube has played a major part in the rise of the influencer. Using this platform, influencers can share a broad range of video content, including reviews, vlogs, challenges, unboxing videos and tutorials, and have their subscribers be automatically notified whenever a new video is uploaded to the channel.
At Socially Powerful, we know the importance of content creation in winning over hearts and minds, on YouTube or elsewhere. However, after we help you to establish a solid relationship with a YouTube influencer already popular with your target audience, you can leave the influencer to do the talking.

No matter which type of company you run for which purposes, we can almost certainly track down the best YouTube influencer for you. Furthermore, results are guaranteed, thanks to our use of data, metrics and performance analysis to ensure that your social agency truly lifts your performance.
Today, YouTube is a crowded place, but also one where marketing initiatives can succeed wildly beyond your expectations. Some YouTube videos which "go viral" and attract millions of views can come from influencers with only tens of thousands of subscribers.

At Socially Powerful, we know that the most effective influencer for your needs is not necessarily the one with the highest subscriber count. For this reason, we take close account of an influencer's engagement figures to ensure a campaign on that influencer's channel will genuinely drive results.

Our team know the "secret sauce" that leads a YouTube campaign, influencer-driven or otherwise, to take off. Fortunately, you can easily tap into the YouTube-related expertise which we have built up on the back of our sophisticated research and insights.

If you are interested in partnering with Socially Powerful for your next YouTube influencer marketing campaign, please contact us – we are available over the phone or if you fill in and submit a contact form on our website. To learn more about our social media prowess, you can follow us on not only YouTube but also Facebook, Twitter and Instagram. You can also see what we have to say on Influencer Marketing Blog.
YouTube represents an opportunity to flip traditional marketing on its head and put your brand at the forefront of innovative storytelling and creativity to connect with today's generation.

As the leading YouTube marketing agency, we plan and execute global social and influencer campaigns on the platform. Using our inhouse influencer tool, we're able to identify the most engaging influencers before they become mainstream and pair them with your brand to achieve maximum success.
A YouTube marketing agency provides YouTube marketing services including advertising, video production, video ad placements, video ad tracking and reporting, YouTube channel setup and management, cross-channel tracking, and influencer marketing.

A YouTube marketing agency can assist brands with all YouTube activity, from ideation, to activation to reporting and analysis.
YouTube is a powerful advertising tool. With over 2.6 billion monthly active users, the potential reach is exponential. YouTube marketing can introduce your brand to millions of engaged and interested audiences.

YouTube offers a wider audience range than other platforms, sheerly due to its global adoption. In addition to this, YouTube marketing increases a brand's SEO ranking, helping its discoverability.
Get in touch
We'll show you how to start powerful conversation, drive social engagement, build your brand, hit sales targets or meet other goals you have, wherever you are in the world.
Work with us