Influencer Session: Get to Know @pettygangyt
Influencer Session: Get to Know @pettygangyt
Jun 27, 2023
Influencer News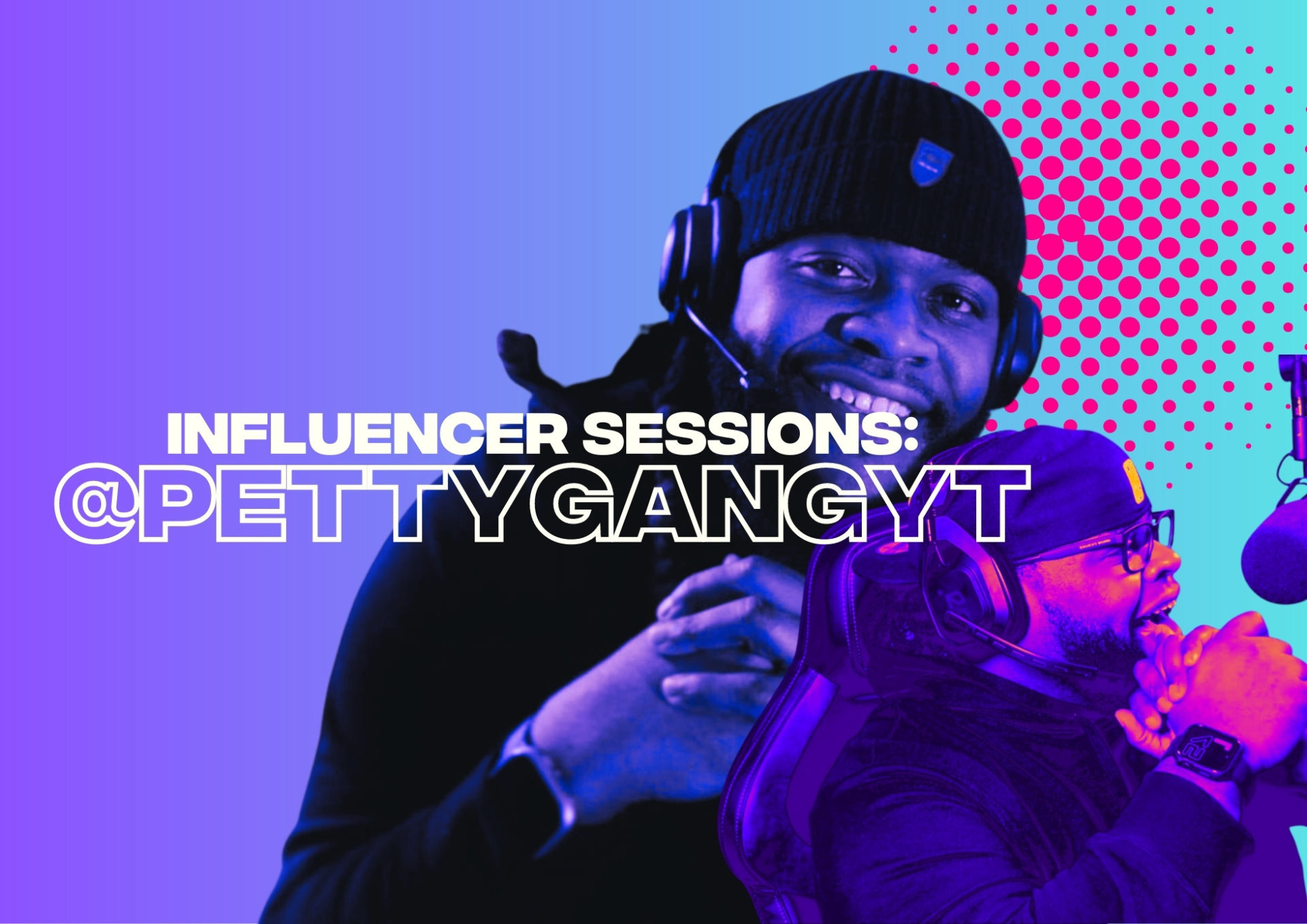 We caught up with Rio Dowdy, also known on TikTok and Instagram as @pettygangyt. Keep reading to find out about becoming an expert across the gaming and tech community, understanding what your audience wants, and keeping barriers between online and offline lives.
Keep reading to find out more!
Tell us about your background and how you started to build your following. 
I was born in Long Island New York and raised between New York and Maryland throughout my childhood. I moved to Sacramento California and rediscovered my love for gaming after my significant other purchased me an Xbox One for an anniversary gift. I got tired of just playing games and decided to create comedy sketches using video games. One day I used the popular gaming title "Grand Theft Auto V" to make a video and posted it on YouTube. The rest was history.
Which platforms do you predominantly use? Which is your favourite?
I use most platforms. YouTube, Twitter, Instagram, Facebook, Twitch, and TikTok. My favorite platform is YouTube. Other platforms are easier to grow on. YouTube has had the most experience in the game. It's constantly changing and it's the most structured in terms of protecting its creators.
What type of content do you create, and which type works best for your audience?
I create a variety of content. I do gaming animations, using custom scripts to make comedy. I do tech unboxings displaying the latest gaming-related technology in the market. I also create gameplay and VR content—something my audience likes the most.
How would you define "influencer marketing"?
I define influencer marketing as the modern method of exposure for today's brands. Influencers who have built a following, share products and information that potentially relate to those who are interested in their content.
Have you worked with brands before? How do you decide which brands to work with?
I have worked with many brands! When it comes to deciding which brands to work with, I only work with brands whose products or services I would use myself. It builds trust with your community and doesn't make them view themselves as dollar signs.
How do you think influencer marketing will change over the next 12 months?
Influencer marketing will continue to expand. I believe it will in time be the only source of marketing in today's society.
How has influencer marketing changed since you began working within social media?
When I began creating content, it wasn't as much in demand as it is today. TV was still "a thing" so commercials still had an effect on consumer interest. YouTube took the next step into marketing by offering smaller companies ad-posting abilities while other platforms, (such as Instagram) didn't contain a marketplace. That surely changed!
Do you use any software to help create and edit your content?
I use two of the best editing software in the market (in my opinion)! Final Cut Pro & Adobe Premiere Pro!
How do you balance your online and offline lives?
I balance my offline life by keeping it personal. I keep my personal life on a "need-to-know" basis with my communities. When I am away, I disconnect myself from social media to get a clear reset of my mind and body when necessary.
Which influencers inspire you?
My biggest inspirations are ItsReal85 and T-Pain. Both are extremely talented, funny, and most of all, consistent. Complete motivation when I want to give up.
Where would you like to take your career as an influencer?
I want to be one of the go-to content creators for gaming in the marketing world as I cover all parts of the niche. To the world, I want to be known as one of the funniest, most hard-working, and most consistent content creators of this generation.
Our influencer marketing agency and social agency are located worldwide, with our agency network based in the USA, UK, UAE and China.
If you want to find industry insights, visit our influencer marketing and social media blogs here.
latest posts
Social And Influencer Marketing News + Insights
Sep 22, 2023
Social Media Marketing News
Everything You Need To Know About Instagram Story Highlights
Read more
View all blog posts
Get in touch
We'll show you how to start powerful conversation, drive social engagement, build your brand, hit sales targets or meet other goals you have, wherever you are in the world.
Work with us