FITNESS INFLUENCER AGENCY
FITNESS INFLUENCER AGENCY
Our global network of Fitness Influencers create content that is more than #fitspo, it is a starting place for followers to change their lives.
ENQUIRE NOW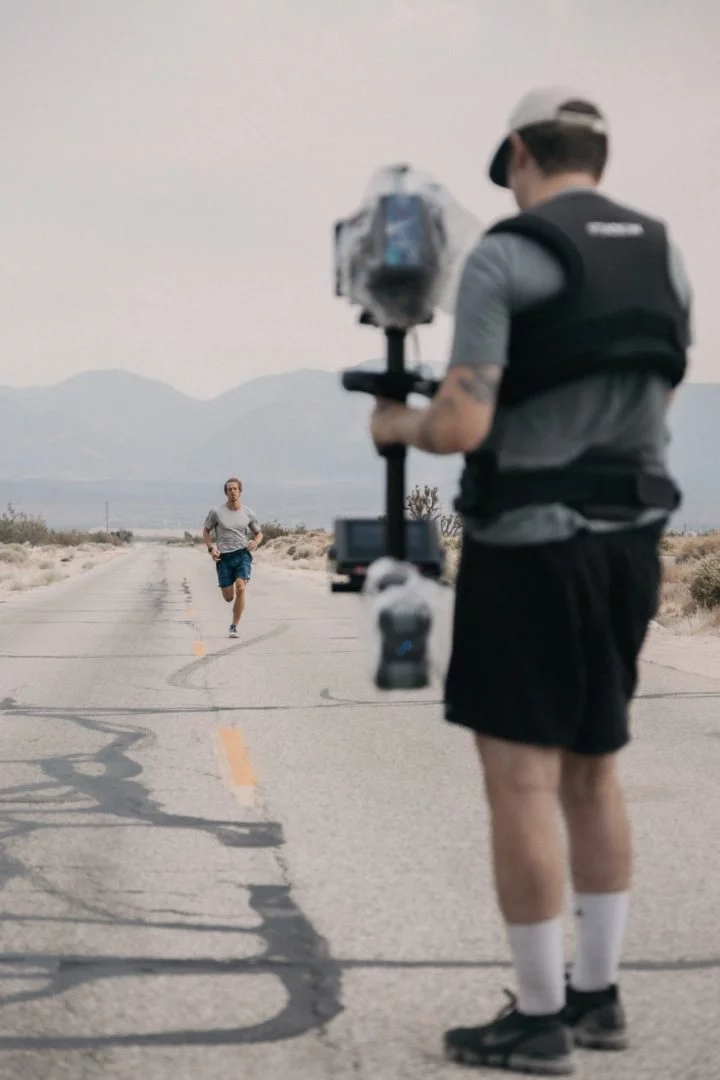 What
Is a fitness influencer marketing agency?
As a fitness influencer marketing agency, Socially Powerful is dedicated to harnessing the power of fitness and wellness for your brand's success. We specialise in creating dynamic partnerships between fitness brands and fitness influencers who are not just trainers or athletes but authentic motivators and inspirers in the fitness industry.
Our agency excels at connecting brands with these influential figures, granting access to a dedicated and health-conscious audience. We understand the unique ability of fitness influencers to ignite passion, promote a healthy lifestyle, and drive brand engagement. With our data-driven strategies and creative storytelling, we transform fitness energy into compelling brand narratives that resonate with precision, making Socially Powerful your ultimate choice to achieve peak performance in the competitive world of fitness influencer marketing.
ABOUT
High-performance marketing for fitness brands.
Who inspires your audience, right now? Whose programmes and tips are they following, which products are they buying and what do they expect from a health and fitness brand right now? Naturally, all of the above is entirely subject to change at almost any time. New brands and products hit the market every single day and set about beating the immense competition to first place in the hearts and minds of their audience.
This is where we come in. At Socially Powerful, we take a good look at exactly what your target customers are up to right now, and never lose track of how they're behaving and engaging online. Just like your fitness-fanatic audience, we highly value data and performance – and we will use them to your advantage every time.
Whether you need an influencer marketing agency in the UK or an influencer marketing agency in the USA, our global offices can assist you in creating powerful influencer campaigns that have lasting impact.
Creative
Award-Winning Agency
Global
Award-Winning Agency
Forbes
Award-Winning Founders
Get started
01
Fitness Influencer Marketing
Having built a global influencer marketing agency, fitness influencer marketing has been at our core since our inception. We have worked with the biggest fitness influencers for the biggest sports brands in the world. We have access to all levels of fitness influencers from professional athletes and sports celebrities, through to influencers on YouTube, TikTok and Instagram.
Our in-house Video Production company Socially Powerful Studios creates dedicated fitness video and social content for fitness influencers, with creativity and performance at it's heart. We create fitness social content across TikTok, Instagram, YouTube and other social platforms. We'll get people engaged, increase positive sentiment, build your following and drive sales.
Our digital marketing team utilises paid media to supercharge your fitness influencer marketing campaigns, ensuring the best possible results for your brand across all social platforms. We supercharge your investment by selecting engaging organic fitness influencer content and driving it to broader audiences across social media. On average, ads that appear from a fitness influencers channel perform 7X than brands owned media, we'll show you how!
FAQ
Up top, we asked a question: who inspires your audience? You've probably got a good idea, but do you know it's right? At Socially Powerful, we specialise in high-impact influencer marketing campaigns, amongst the many other creative and strategic services we deliver.

With the right influencer connected to your brand, you have the people your audience trust educating others about what you do. It's not classic, hard-sell advertising, and it's not a more nuanced, soft-sell approach. In fact, we see it as a unique hybrid of classic concepts and progressive ideas – and we see it working every single day for our clients, Fitness First included.

We use best-in-class technology at every level of our campaigns, from analysing your existing audience and the people you want to target, to identifying how our global network of influencers perform. Also identifying those ideal fitness personalities that no other agencies know about yet, we can access almost anybody, anywhere, for your brand.

Then, it's a case of doing a little personal training with your brand and bringing out the most exciting, engaging and inspiring stories that you've worked up a sweat to build over time – and telling the world about what you do. With a little creativity, strategy and insight, we'll help your brand to achieve the utmost from every post, video and piece of content we publish.

To get in touch with Socially Powerful today, simply give us a call or complete the contact form here. When we're not finding the ideal fitness and health influencers and micro-influencers for our clients, we're always active ourselves across Instagram, Facebook, Twitter and YouTube, if not penning a few thoughts in our Influencer Marketing Blog. We guarantee to show you results in each and every campaign we run.
Get in touch
We'll show you how to start powerful conversation, drive social engagement, build your brand, hit sales targets or meet other goals you have, wherever you are in the world.
Work with us