What is social media community management and how it works: A complete guide
What is social media community management and how it works: A complete guide
Sep 29, 2020
Social Media Marketing News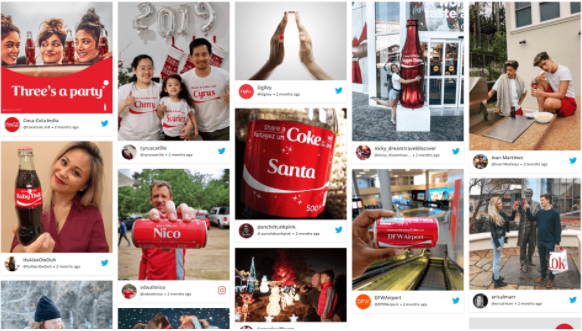 Since social media is only getting more complex, it is important to find balance when it comes to managing it. Community management is exactly what it sounds like, and will occasionally take precedence over social media management when considering your target audience. 
A social media community manager's responsibilities include monitoring and advocating a brand's message across all designated social media networks. The idea is to create their own tone of voice and online personality that actively engages within their community to reach new customers and connect with current ones or others who can advocate your brand. The key objective of a social media community manager is to increase the awareness of a brand or campaign.
Our guide on social media community management
What is social media community management 

Community management on social media 

Differentiating social media management and community management 

What a community manager can do for your brand 

User-generated content and community management 

The takeaway
What is social media community management ?
Community management is part of customer service and part of being active in trending discussions. Your community consists of your current customers, target audiences, and all the people who interact with your brand directly or indirectly online. Building relationships with public online spaces within your community is a key element of any social media strategy.
Community Management on Social Media
Managing your community becomes that much more significant as your business develops. Without social media community management, your business could miss out on opportunities to; manage any customer complaints, ensure your customers buy from you again, network with influencers and other brands, get feedback from customers and provide your own tone of voice throughout different comment sections. 
Community management on social media requires strong communication skills and a sense of networking. With that being said, it's most important that the community manager is in tune with the tone of voice and personality of the brand. This means that the community manager should always look for details from customers or clients, and note any consistent consumption habits that build your target audience and current customer's profile. 
Community management can make or break your brand's online presence because a community is what connects your customers and their interests to your brand. If a network of people can easily feel as though their shared interest in your brand or product, they are more likely to be loyal, returning customers. Community management services also allow your brand's own team members to connect with their customers. Community management will give your customer's support and interactions that they are looking for, which will make your brand stand out. 
Ensuring your entire team understands your tone of voice is very important when it comes to community management. For your audience, it's easier to engage and interact with content that is consistent. It's also important that the community manager is on par with your brand's marketing team's goals to ensure consistency.
Differentiating Social Media Management and Community Management:
Both social media community management services and social media marketing services overlap, but they are not the same thing. Both have the potential to drive engagement, but community management is more about building real relationships with your audience on social media… not making sales…. Yet.
Think of the community manager of your brand like an HR manager, someone who is focused on the wellbeing and concerns of the community your brand finds itself in. The role of a community manager is very complex and uses content to enhance customer experience with your brand. 
Knowing the difference between social media management and community management is important when creating any social media strategy or influencer marketing campaign. Each management tool has its own priority and purpose in your business strategy. 
Social media management focuses on the production of content, to reach new audiences and customers. This means focusing on things like reach, engagement and the metrics of how much a specific post drives traffic to your website. Think of it like sending a message from your brand to infinite amounts of people who are online. 
Community management is everything that happens behind the scenes of social media management. This means focusing on reading comment sections and forums and being active in your own online community. This can also mean finding new online communities, and being active in new online discussions to enhance your brand's tone of voice. Community management is essentially a more intimate, personalised version of social media management, aimed to build brand awareness in and out of your pre-established online community.
What a Community Manager can do for your Brand 
If you are launching an influencer marketing campaign, a social media community management strategy should already be in place. Community management is a perfect tool to reflect each stage of your campaign. Customer queries that associate with general brand awareness, versus queries that reflect actual conversion can be easily categorized by community management. Community management is also a very important tool when it comes to understanding which of your content is successful or not. General performance metrics don't always paint the full picture when it comes to a campaign's impact. For example, community management will allow you to analyse whether or not your campaign is associated with one audience versus another. Collecting those more personalised metrics is the key to successfully marketing to your target audience.
Specific actions of community management include: 
Monitoring your brand mentions 
Monitoring your hashtags (or ones that associate with your campaign/brand)
Monitoring the posts of people who are engaging with your campaign or brand 
Responding to your followers/customers as quickly as possible 
Resharing any content that amplifies your campaign 
Monitoring and entering discussions that your brand associates with, and building a tone of voice through these discussions 
Keeping track and building relationships with your followers/customers
Community management is key because, without it, your brand's image can quickly become tainted. This includes not answering customer questions and ignoring feedback. Community management and team coordination are key. Team coordination in regards to community management includes knowing which team member can provide an answer to a customer question. Even if your brand gets some negative comments or feedback on its page, that could work in your favour depending on how your team reacts to it. 
Another important aspect of community management is advocating brand ambassadors. If you're creating a campaign, it's important to prioritise your followers by giving them early access, free samples or discount codes. Community management is a great tool to help find influencers, micro-influencers or users who engage most with your content. Turning loyal followers/fans of your brand into brand ambassadors is a great way to enhance your brand's authenticity or credentials. 
Each step of social media community management strategies is important. Knowing how customers have reacted to your content and learning how to improve your own customer service plan comes from logging each phase of social media community management. Everything that you log from your own social media community can also act as training material for your company, for many years to come.
User-Generated Content and Community Management
Community management also helps build your brand an archive of positive mentions. This can be stored or used as User Generated Content. UGC is the perfect tool to allow followers to take part in your campaign. Community management allows your brand to monitor the content that users have made in response to your campaign. 
Many brands are aiming at prioritising social video content, as apps like TikTok and Instagram video reels become seemingly more popular. The perfect example of a brand using UGC to promote itself would be the #Simschallenge that exploded throughout TikTok. The idea was simple, yet people wanted to take part to give it their own spin, which ultimately promoted the release of Sims4.
UGC ultimately is free content and SEO for your brand, and it doesn't cost too much time or budget to create. Think of it like using your followers to become promoters for your brand or campaign. The Nielsen Consumer Trust Index found that 92% of customers have more trust in UGC than traditional ads on social media.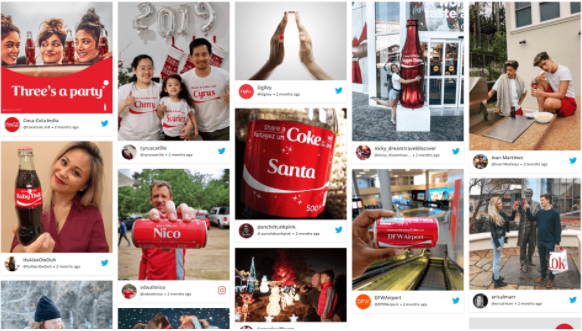 UGC has been particularly popular in the beauty community, where customers can easily post content that displays how brands products are applied and worn. Using UGC on your brand's social channels is also a perfect way to get your community interested in your brand's products. Allowing your own customers/followers to contribute to your brand's creative process is the perfect way to build a strong online community and presence.
The Takeaway
In conclusion, the most important initiative of community management is keeping track of everything that happens on your social media page, and finding ways to use that data to your advantage. Community management also means keeping track of your brand's presence on social channels and being made aware of new social channels or features that your brand is ready to add to their strategy. 
Logging what has worked versus what hasn't worked, is data that can be used to build your brand's social media strategies for years to come. Logging information means keeping track of good versus bad customer feedback, the dates they were posted, the replies and the outcomes. Keeping all this data in one place is the tricky part, but that's why influencer marketing agencies are adamant about providing community management services to their clients – because it works. 
Since community management is a relatively new concept to social media services and influencer marketing agencies, it's important to spend time and effort creating a strategy that fits within your brand's business goals. Creating and managing the right community means creating a safe space for anyone interested in your brand, from team members to customers. This means that anyone is welcome to give you feedback, which makes for a great learning tool. Ultimately, community management will help you build a stronger foundation for your brand through relatability and loyalty.
Our Influencer marketing agency and Social agency are located worldwide, with our agency network based in the USA, UK, UAE and China.
If you want to receive our industry insights, visit our Influencer Marketing & Social Media blogs here.
[cta]
Popular Blogs
Most Popular Instagram Hashtags | Tiktok Hashtags | Instagram Monetization | Facebook Banner Size | Snapchat Influencers | Most Subscribed Youtubers | Best Time to Post on Youtube | UK Twitch Streamers | Female Twitch Streamers | Popular Tiktok Songs | Male Tiktok Influencers | Lgbtq Tiktok Influencers | The Rise and Fall of Clubhouse  | Influencer Marketing on Clubhouse | LiketoKnowit | Pretty Little Thing Instagram| Social Marketing Agency
Get in touch
We'll show you how to start powerful conversation, drive social engagement, build your brand, hit sales targets or meet other goals you have, wherever you are in the world.
Work with us