Raising awareness of The Body Shops brand activism in the Middle-East.
Raising awareness of The Body Shops brand activism in the Middle-East.
About
Empowering Change and Elevating Sales: The Body Shop's 18-Month Influencer Journey.
The Body Shop embarked on an innovative 18-month influencer program designed to redefine its image as a brand championing women's empowerment, community engagement, and fair trade values. This initiative not only challenged conventions in the Middle East but also drove sales both online and in-store.

The primary aim of the 18-month influencer program was twofold: first, to position The Body Shop as a brand committed to meaningful causes, particularly women's empowerment; and second, to strategically boost sales across its product range, leveraging both online and physical retail spaces.
Breaking boundaries, with powerful stories.
Platforms
Services
Challenge
Ethical Branding and Empowerment in the Middle East.
In the evolving landscape of the Middle East, Generations Y and Z have emerged as discerning consumers who place significant importance on the ethical and social impact of the brands they support. These demographics seek more than just products; they yearn for a deeper connection with brands that act as catalysts for positive change within their communities. The contemporary consumer mindset in the region has shifted towards a greater consciousness of the environment and society, fueling a demand for products that align with their values.

The Middle East, often characterized by its vibrant youth population, is an arena where the influence of key opinion leaders cannot be underestimated. Generations Y and Z have embraced digital platforms, allowing influencers and thought leaders to shape perceptions and steer preferences. The power of these figures as conduits of information and values presents an unparalleled opportunity for brands to leverage cause-driven campaigns. Engaging with these influencers enables brands to authentically connect with their target audience, fostering a sense of shared purpose.
strategy
#SHEISTHECHANGE
Our innovative approach for The Body Shop encompassed a powerful and unifying creative concept, #SHEISTHECHANGE, which transcended the realm of mere marketing to become a beacon of empowerment across the Middle East. This umbrella concept was meticulously crafted to invoke positive transformation while instilling a sense of self-worth among women. By fusing the values of positive change and self-empowerment, the campaign aimed not only to resonate with the target audience but also to spark a larger movement within the region.

Over the course of 18 months, we orchestrated a dynamic and multifaceted influencer and social marketign programme that harnessed the potential of each product release to amplify a distinct activist message. This strategic alignment between product launches and purpose-driven messages magnified the campaign's impact, fostering a deeper connection between consumers and the brand. With each new product push, the campaign seized the opportunity to spotlight important social issues, underscoring the brand's commitment to social change beyond traditional beauty standards.

The ripple effect of our campaign #SHEISTHECHANGE reverberated throughout the Middle East, sparking conversations that traversed cultural norms. The campaign's effectiveness in addressing and challenging prevailing social constructs garnered the attention of industry experts, leading to a slew of creative and marketing awards. The recognition was not only a testament to the campaign's innovation and impact but also a validation of its ability to steer regional dialogue toward progressive themes.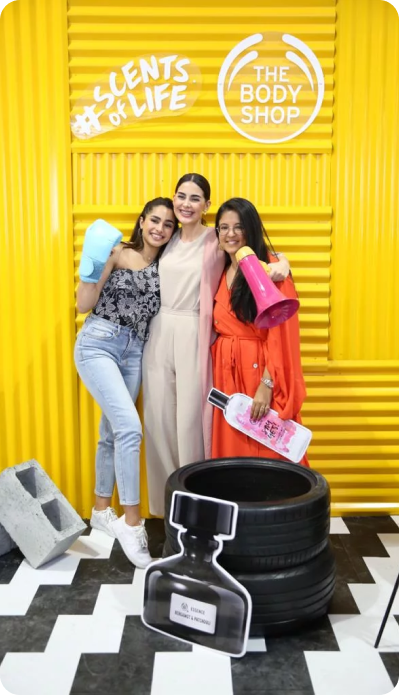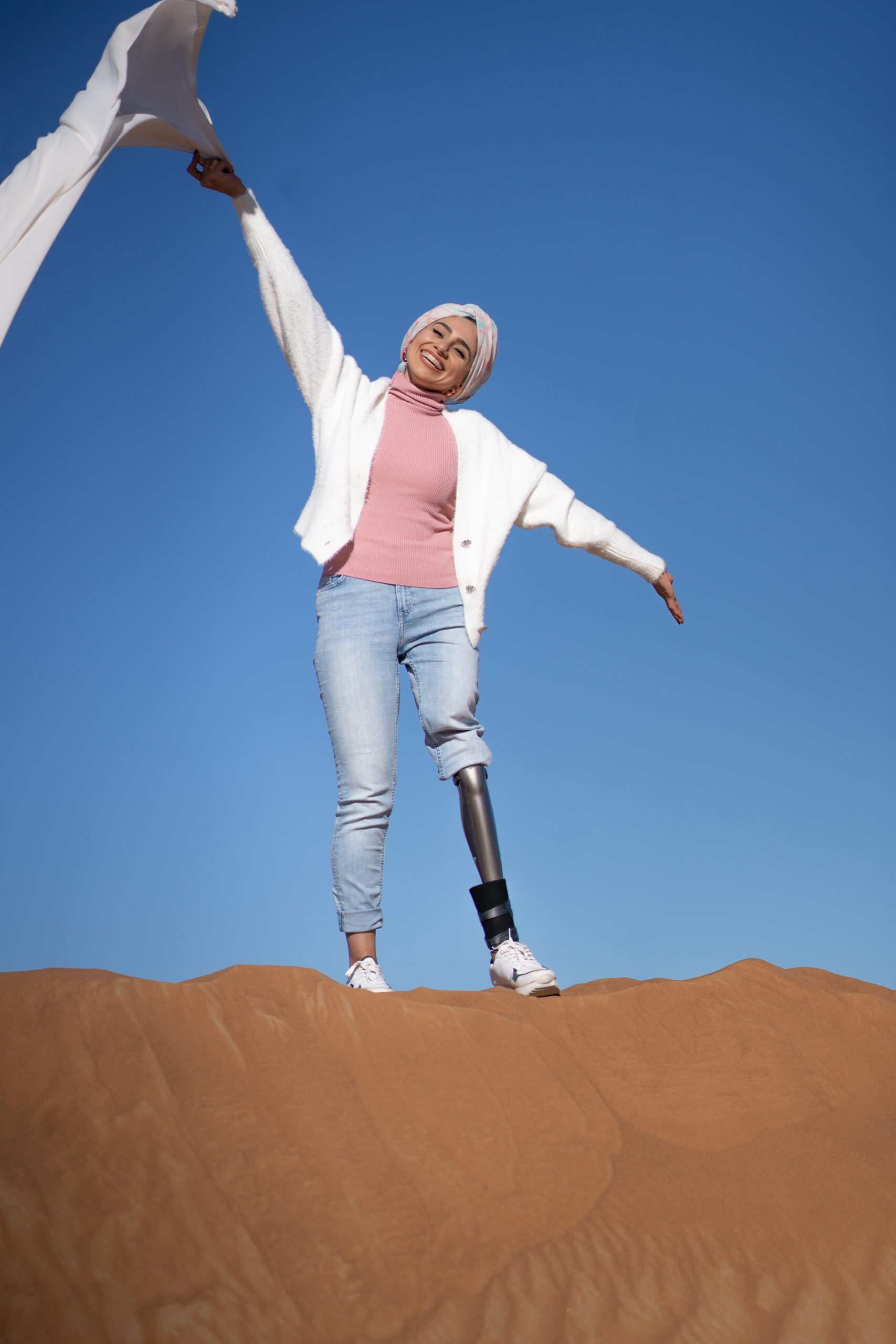 results
Award-Winning Disruptive Impact for The Body Shop in the Middle East Market.
The program's success was demonstrated through its transformative impact on the Middle East market. By prioritizing women's empowerment and ethical business practices, The Body Shop disrupted conventional industry norms and established new standards for responsible corporate initiatives.

START PROJECT
Socially Powerful is a global leading social media and influencer marketing agency, with offices across Europe, USA, Asia and the Middle-East.

If you'd like to speak to our team about how we can help you take your brand to another level and engage audiences globally, please complete our contact form.

Let's talk.
Get in touch
We'll show you how to start powerful conversation, drive social engagement, build your brand, hit sales targets or meet other goals you have, wherever you are in the world.
Work with us