Breaking into a new category with a multi-channel influencer & advocacy campaigns with Biolage.
Breaking into a new category with a multi-channel influencer & advocacy campaigns with Biolage.
About
Forging Success Beyond Limits: Socially Powerful's Years of Impactful Marketing Collaboration with Biolage.
Socially Powerful has supported Biolage for a number of years to maximise cost effectiveness with the brands limited yearly influencer spend and creating impactful campaigns to build relevance among a younger audience without alienating their core consumer.

We facilitated the brands first ever TikTok campaign to support the launch of a NPD and have since worked as Biolage's partner for key influencer activations across Instagram & TikTok, developing creatives which can communicate the brands professional credentials natively for each platform. Alongside activating end-to-end influencer campaigns, we consult in an advisory capacity, helping to optimize the brands holistic influencer strategy and ambassador program.



Strategic Brilliance, Innovative Campaigns, and Holistic Social-First Marketing.
Platforms
Services
Challenge
Biolage Colorbalms launch: breaking into a new category with a multi-channel influencer & advocacy campaign.

L'Oréal USA aimed to evolve its brand communications to meet the ever-changing social media landscape, create experiences that truly connect with the next generation of beauty consumers and help to build brand love. TikTok offers the perfect platform for beauty brands to connect with Gen Z consumers authentically. It has cultivated a hyper-engaged beauty community with its easily-digestible, relatable and additive content. Both users and the algorithm prioritize creativity over artifice, which has democratized beauty, changing the way consumers buy these types of products forever.
strategy
Unleashing Hair Transformation Magic: Biolage's Bold Journey with Socially Powerful.
Socially Powerful activated influencer campaigns and paid social strategies with a focus on transformation, for the North American markets for Biolage, supplemented with performance-based paid social for our campaigns using TikTok as the predominant platform.

Taking our understanding of the formula for success for hair colour content on TikTok (before & after, simplicity and audio) we developed the creative #ColorConditionCheck, to showcase the product efficacy and demonstrate the vibrant transformations.

We commissioned a custom track, with the KSPs integrated into the lyrics and a tonal drop for creators to align their transitions. We partnered with diverse US creators within hair, beauty and lifestyle tribes to bring our concept to life, leveraging both paid and gifted creators within our strategy to achieve the desired mix of reach and authenticity. Instagram influencers took a more educational approach, showcasing the easy application and plethora of benefits.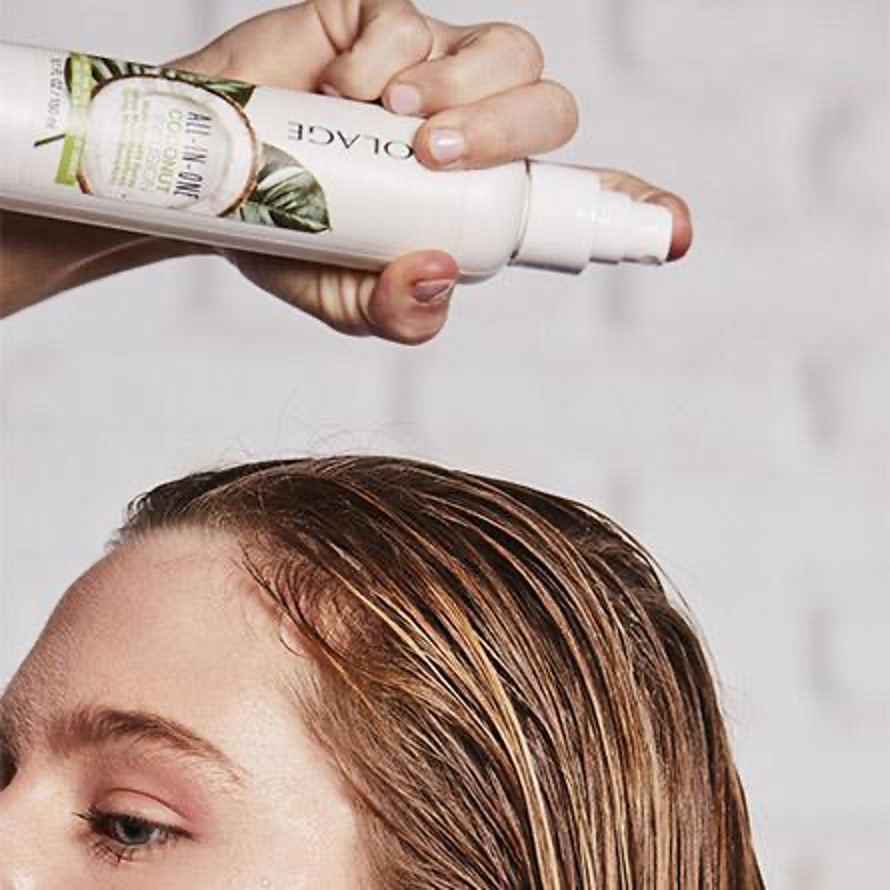 results
Achieving the Extraordinary: #ColorConditionCheck for Biolage.
The campaign exceeded all KPIs and generated UGC from users leveraging the sound in their own videos. A delicate balancing act was essential, ensuring that Biolage's well-established professional credentials seamlessly coexisted within the realm of edutainment content.

The numbers spoke volumes: an astonishing 45 million views and a resounding 100,000 engagements, testament to the campaign's impact and resonance within its audience. The #ColorConditionCheck campaign encompassed innovation, challenge, and accomplishment, where numbers transformed into narratives, engagements into connections, and challenges into opportunities.
START PROJECT
Socially Powerful is a global leading social media and influencer marketing agency, with offices across Europe, USA, Asia and the Middle-East.

If you'd like to speak to our team about how we can help you take your brand to another level and engage audiences globally, please complete our contact form.

Let's talk.
Get in touch
We'll show you how to start powerful conversation, drive social engagement, build your brand, hit sales targets or meet other goals you have, wherever you are in the world.
Work with us