Up The Anti With The Top 20 Instagram Fitness Influencers
Up The Anti With The Top 20 Instagram Fitness Influencers
Jul 10, 2023
Influencer News
Gone are the days when Instagram was solely about cute puppy pictures and drool-worthy food posts. It has evolved into a powerhouse of fitness inspiration, offering a treasure trove of workout routines, meal prepping ideas, and motivational stories that ignite the fire within you to get off that couch and start moving. With just a double-tap, you can immerse yourself in a community that celebrates healthy living and empowers you to attain your fitness goals. So, grab your water bottle and yoga mat as we explore how Instagram fitness influencers are transforming lives, one inspiring post at a time.
Instagram is more than just a hub for admiring Instagram fitness influencers and their workouts. It's an excellent educational resource too. Both male fitness influencers and female fitness influencers utilise tools like Stories, Story Highlights, and Live videos to share expertise and motivate followers. Through Stories, they offer glimpses into their lives, showcasing exercise demos, nutrition tips, and motivational messages in an engaging way. Additionally, they curate personalised libraries of instructional content in Story Highlights, providing a knowledge boost whenever needed.
Not to mention Live videos, where you can interact with your favourite Instagram fitness influencers. From live workouts to Q&A sessions, these Instagram fitness influencers are present in real time, providing personalised advice and cultivating a feeling of community. So, prepare to delve into this virtual classroom of fitness information provided by Instagram fitness influencers and embrace a better lifestyle one double-tap at a time!
Top 20 Instagram Fitness Influencers:
Now, let's take a closer look at some of the top Instagram fitness influencers who are making a significant impact on the platform:
Hafthor Bjornsson's Instagram presence showcases his incredible strength as a former strongman and his fitness journey, resonating with his 4.2M followers of strength training enthusiasts and fans of his role in Game of Thrones.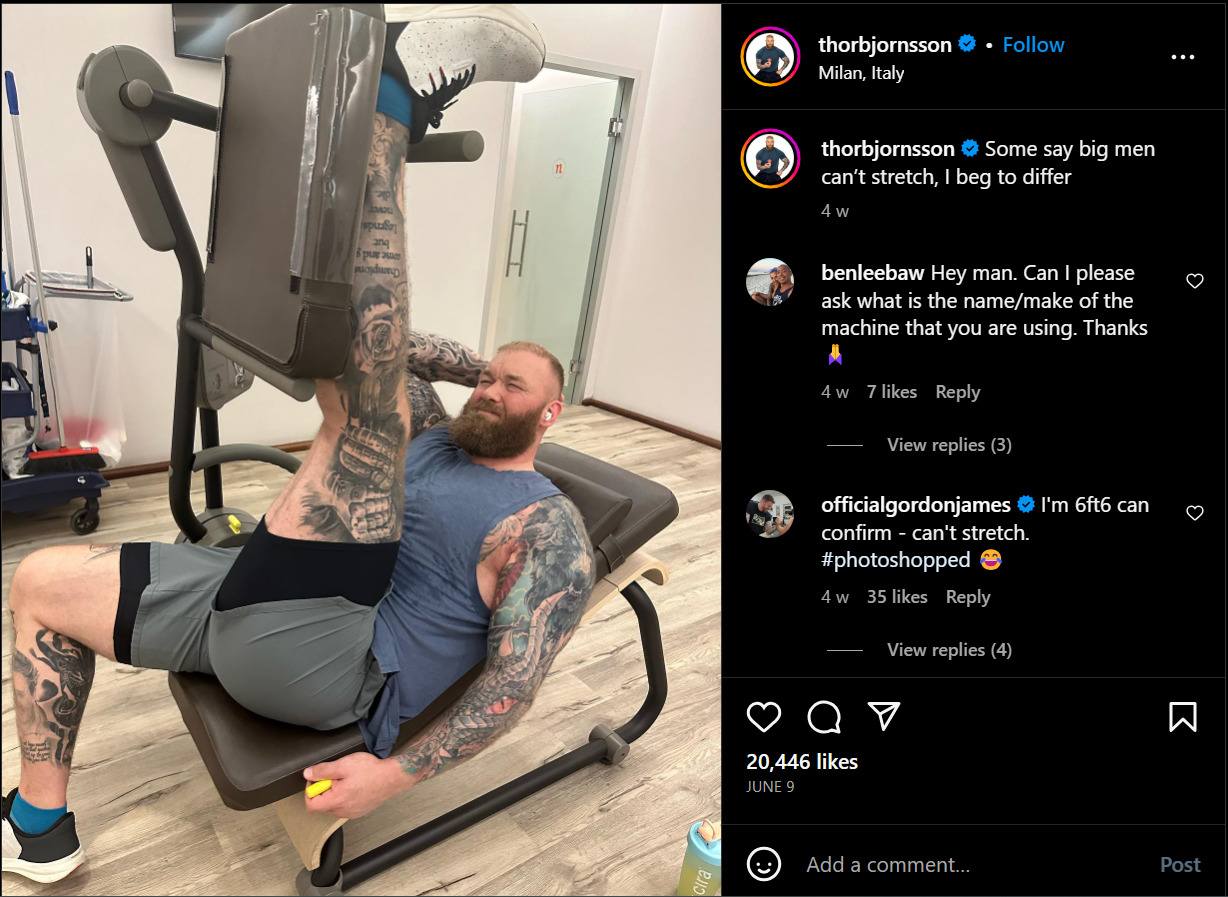 Anita Herbert's Instagram showcases her incredible physique and fitness transformations, inspiring her 2.9M followers to pursue their fitness goals and seeking motivation for their own journeys. 
Massy Arias' Instagram feed embodies her message of body positivity, health, and empowerment, featuring her own fitness journey, workout videos, and motivational messages, inspiring a large and diverse following of 2.7M individuals striving for holistic wellness.
Emily Skye's Instagram presence revolves around her fitness journey as a Mother, sharing workout routines, healthy recipes, and messages of self-love and body positivity, resonating with her 2.7M followers of women looking for inspiration and support in their fitness and wellness endeavours.
Mathew Fraser is a male fitness instagrammer who is testament to his dominance in the sport of CrossFit, featuring intense training videos, glimpses into his competitive journey, and glimpses into his personal life, captivating his 2.4M following of fitness enthusiasts and admirers.
Alexia Clark's Instagram posts are characterised by her creative and challenging workout routines, inspiring her large and dedicated 2.3M followers.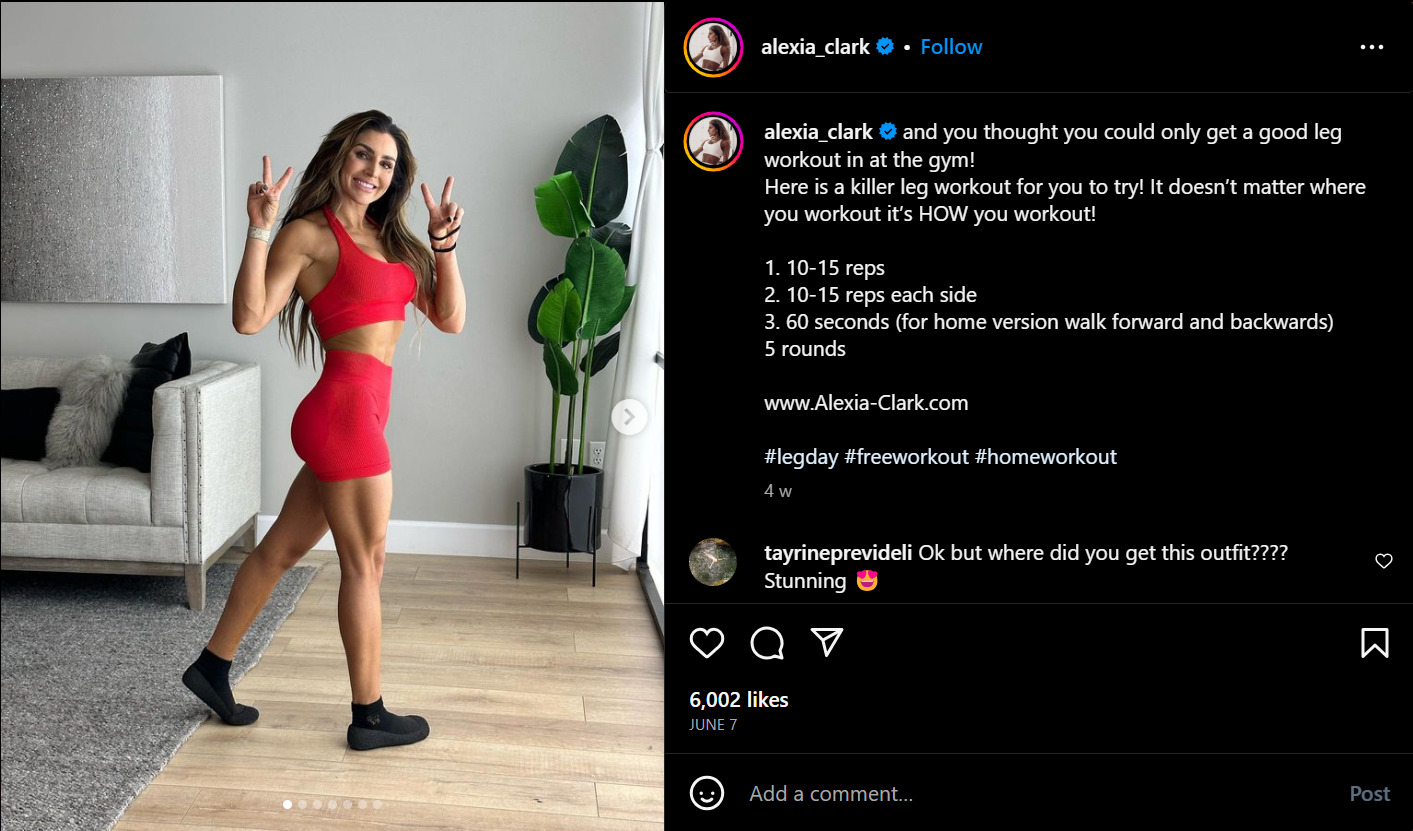 Jeff's posts focus on informative fitness content, including workout routines, exercise tutorials, and injury prevention tips, attracting 2.2M following of individuals seeking expert guidance and knowledge in strength training and conditioning.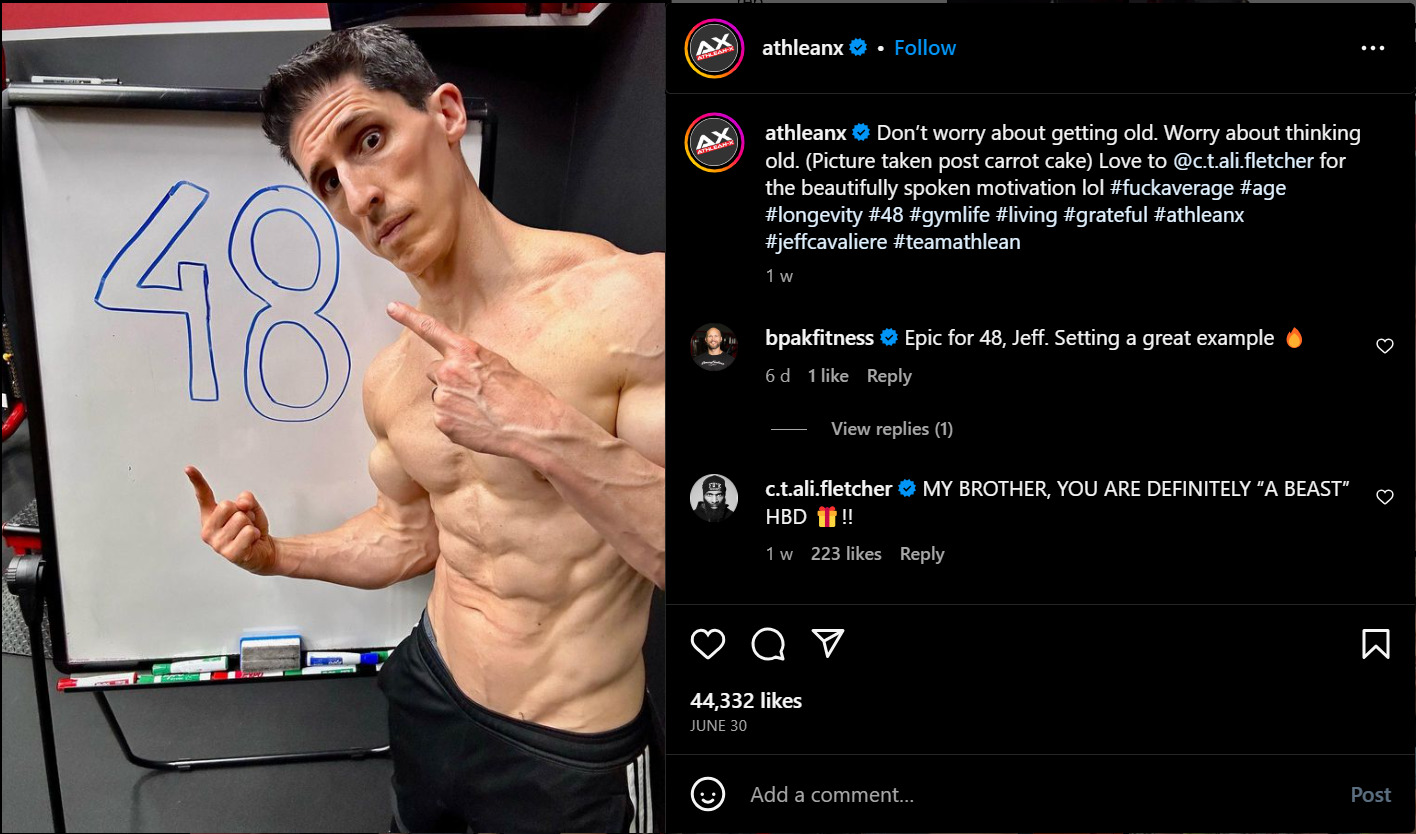 Valentina Lequex's feed showcases her healthy lifestyle, diet and shape sculpting workouts, attracting 1.7M followers of fitness enthusiasts and admirers.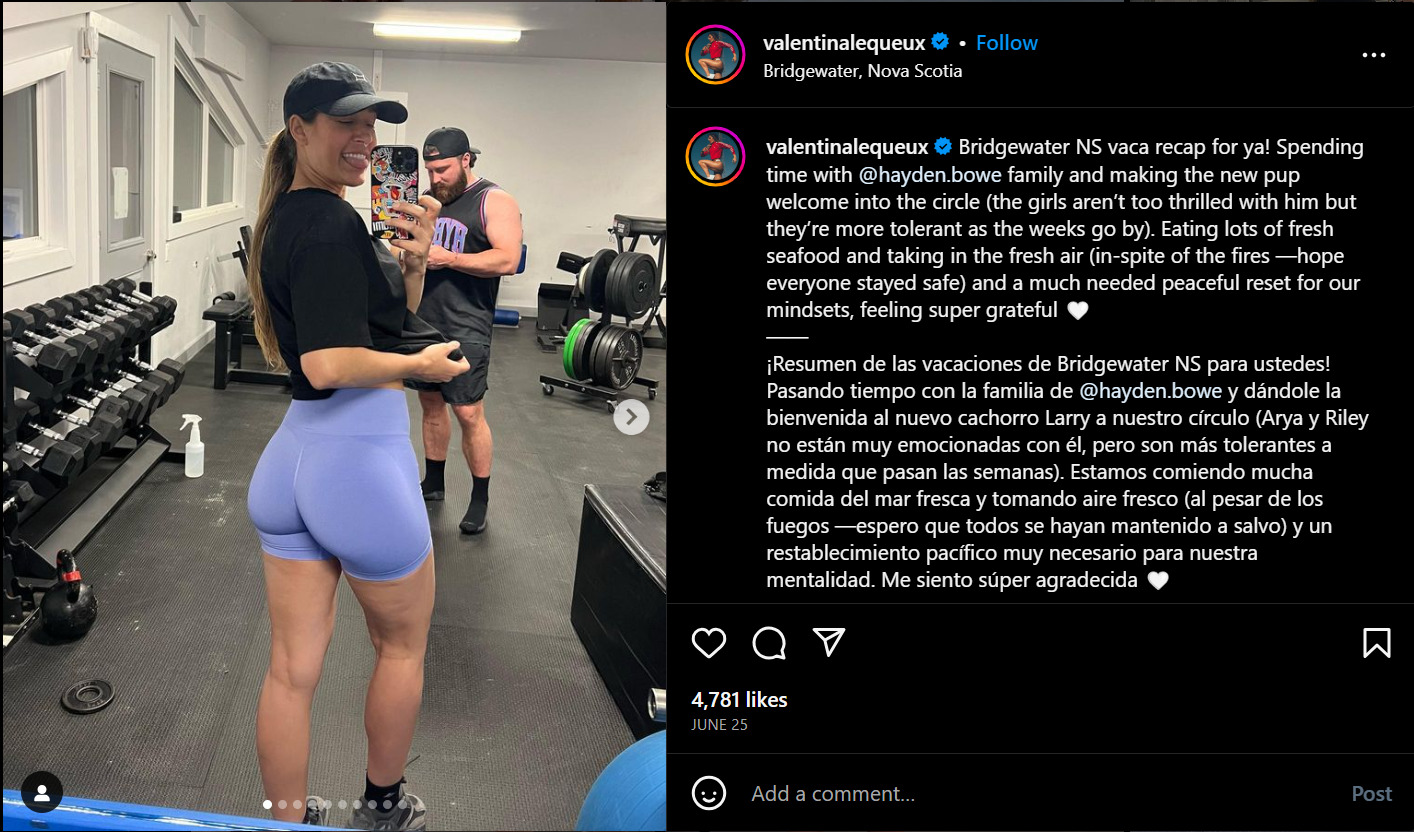 Rich Froning's Instagram posts document his journey as a CrossFit champion, sharing his training routines and inspiring his 1.4M followers in the fitness world.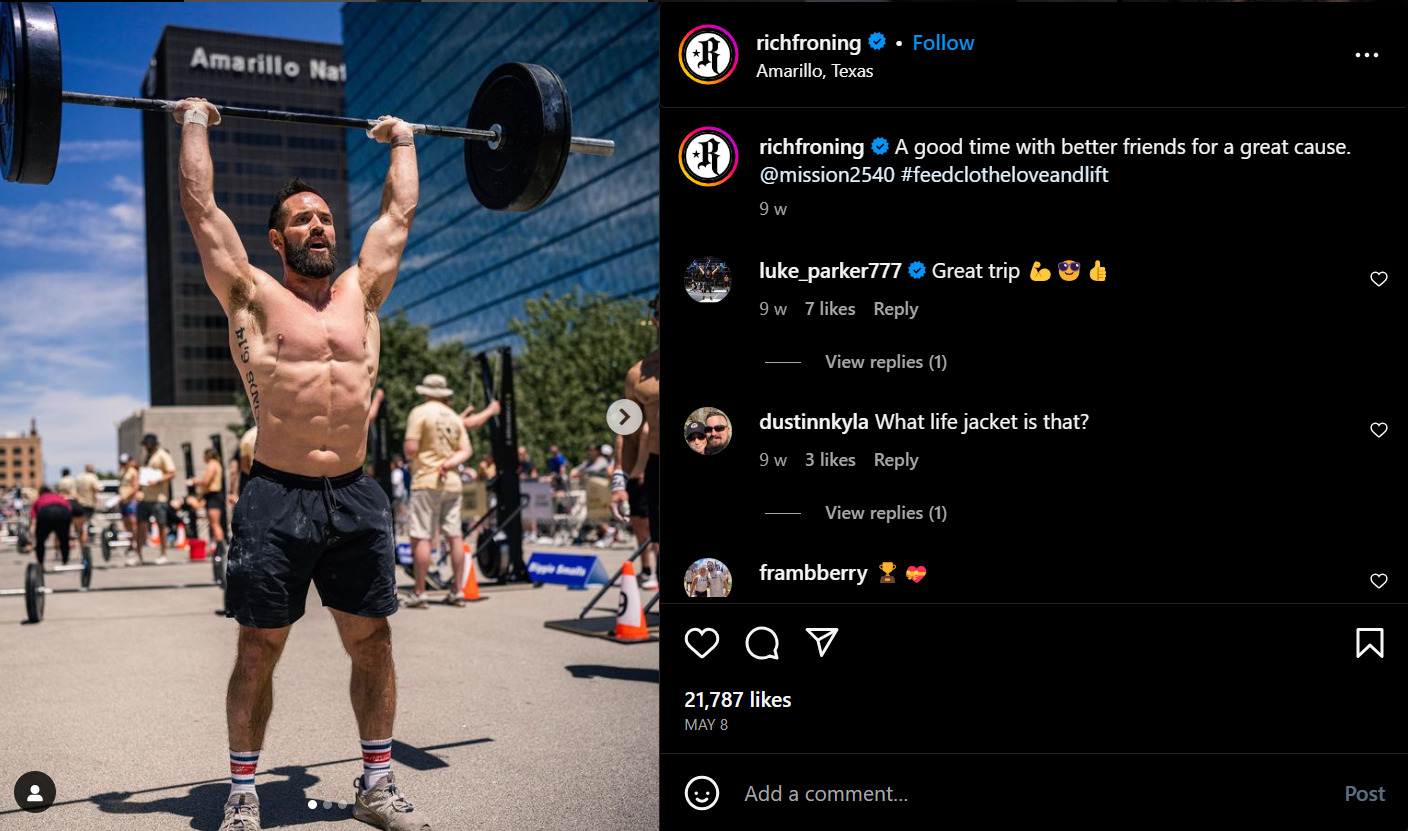 Bret Contreras uses his Instagram platform to share informative fitness tips and exercise demonstrations, catering to his students and his dedicated following of 1.2M followers.
Tony Sentmanat's Instagram posts highlight his expertise in combat training and self-defence, drawing a significant following of martial arts enthusiasts and individuals interested in personal safety, garnering him a massive 1.1M followers.
Shaun T's Instagram presence is characterised by his motivational and high-energy workout videos, resonating with his extensive 1.1M following of individuals seeking fitness inspiration and guidance.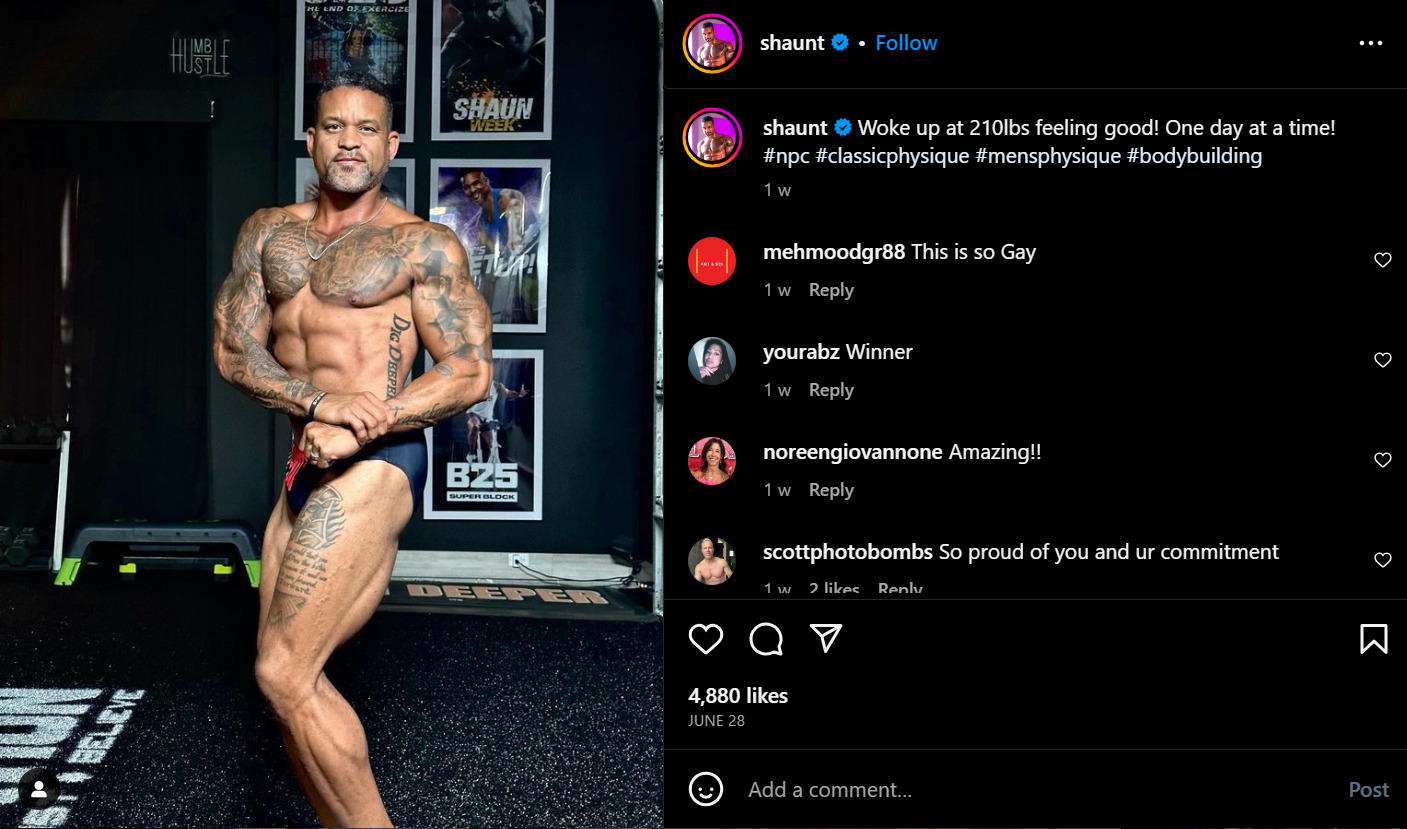 Ron Everline's Instagram posts offer a glimpse into his life as a celebrity personal trainer, attracting a sizable 1.1M following of fitness enthusiasts and individuals seeking fitness advice.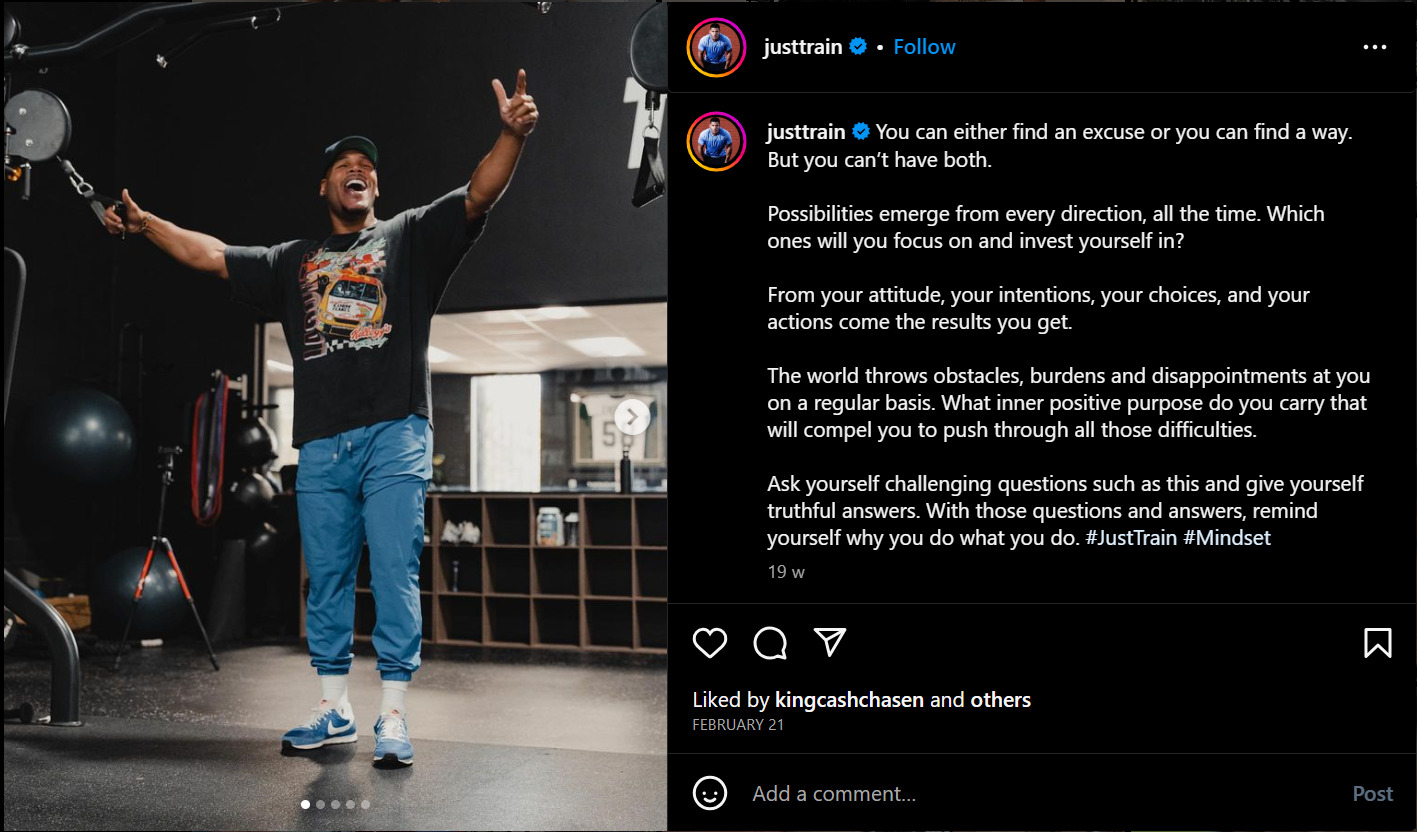 Kaisa Keranen's Instagram feed showcases her innovative and dynamic workout routines, captivating her 1M followers of fitness enthusiasts and those looking for fresh exercise ideas.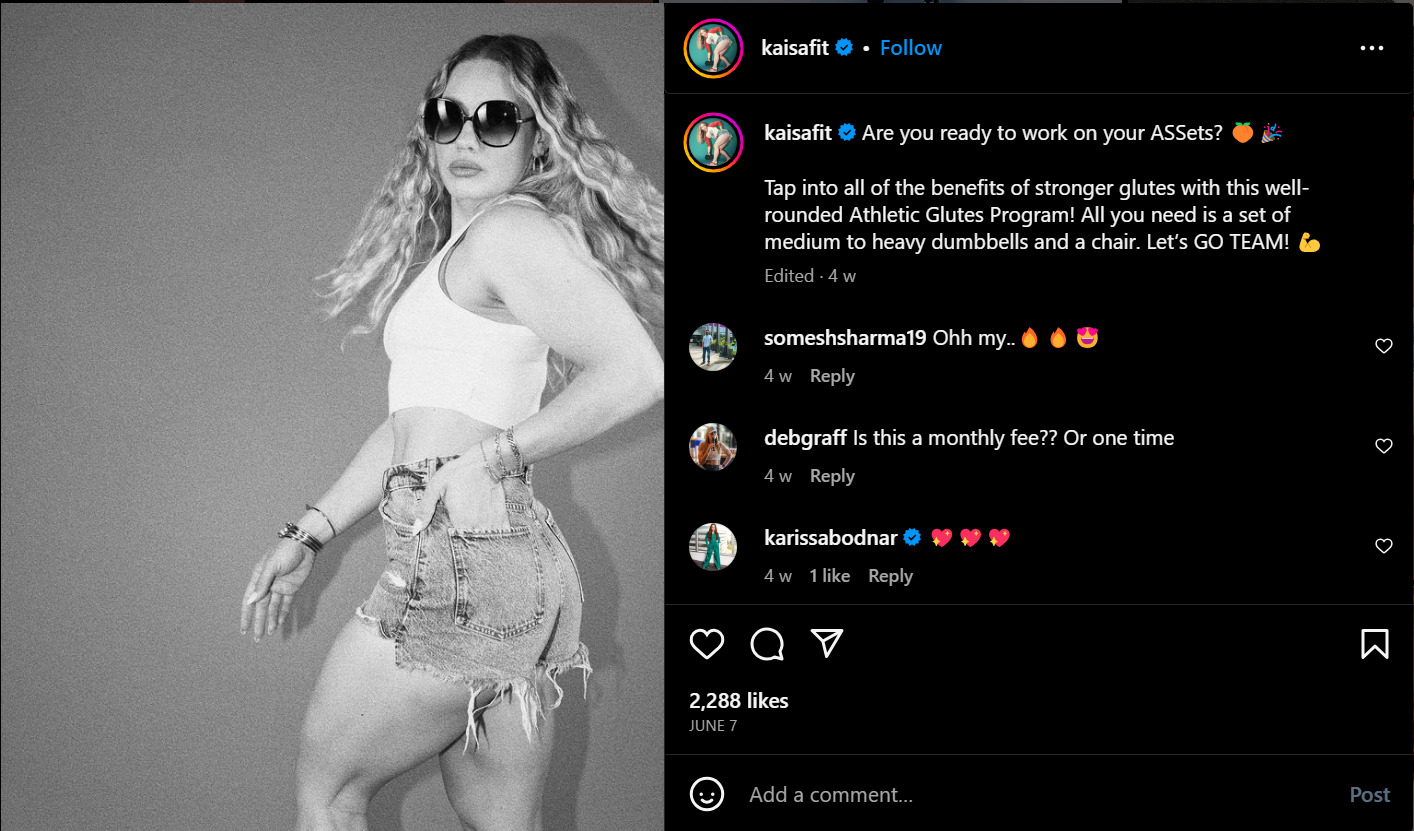 Julian Smith's Instagram posts revolve around his adventurous outdoor activities and intense muscle building workouts variations, captivating a diverse 1M followers.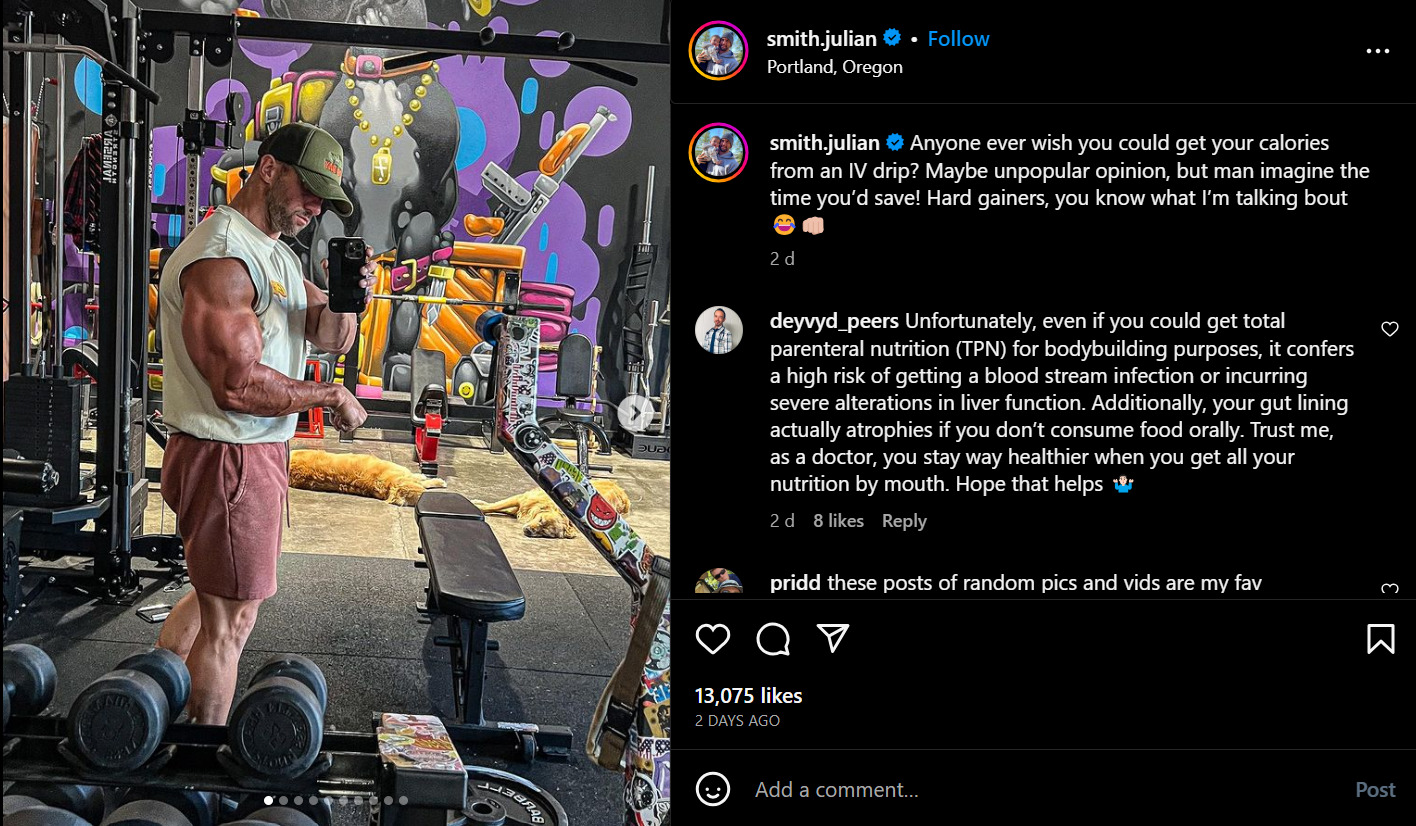 Jay Maryniak's Instagram posts showcase his acrobatic and callisthenics skills, captivating his dedicated following of 1M individuals interested in bodyweight training and impressive feats of strength.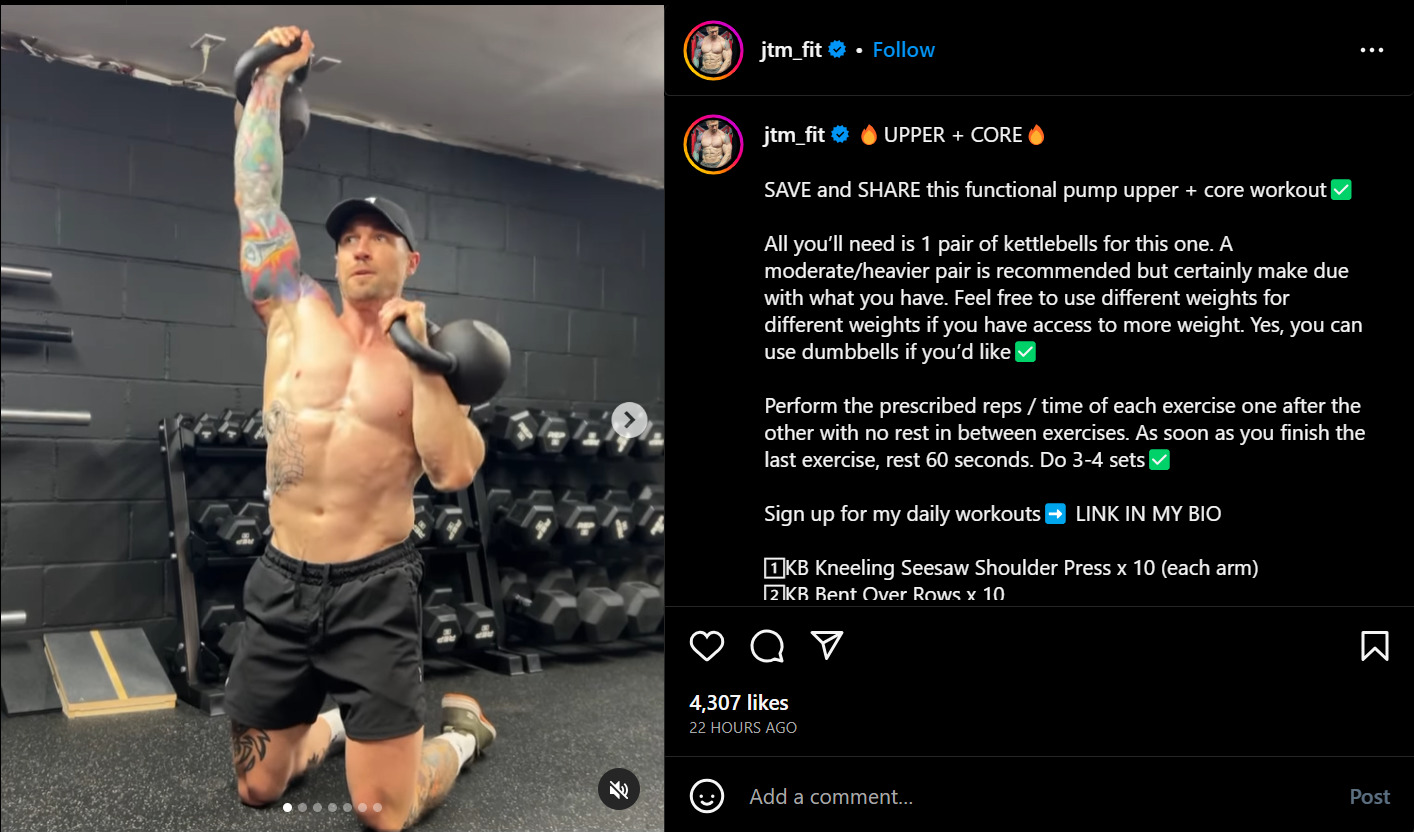 Jeanette Jenkins' Instagram feed features her expertise in fitness coaching and healthy lifestyle tips, inspiring her 979K following of individuals striving for physical and mental well-being.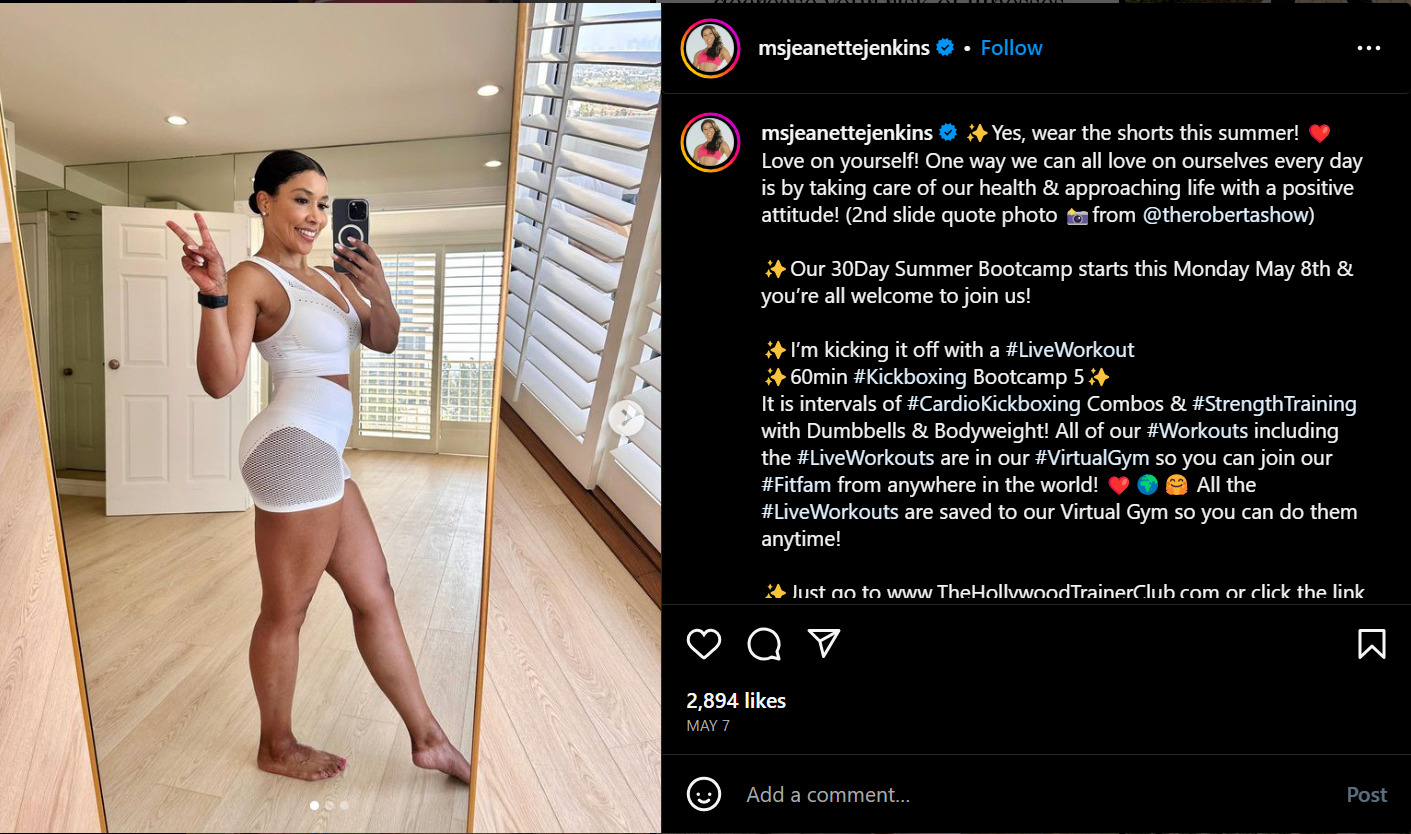 Evolve Nation's Instagram account features a variety of fitness-related content, including workout routines, nutrition tips, and motivational quotes, inspiring a broad and engaged following of 963K fitness enthusiasts.
Eric Leija's Instagram presence focuses on kettlebell workouts and mobility training, resonating with his committed 902K following of fitness enthusiasts and individuals seeking functional training methods.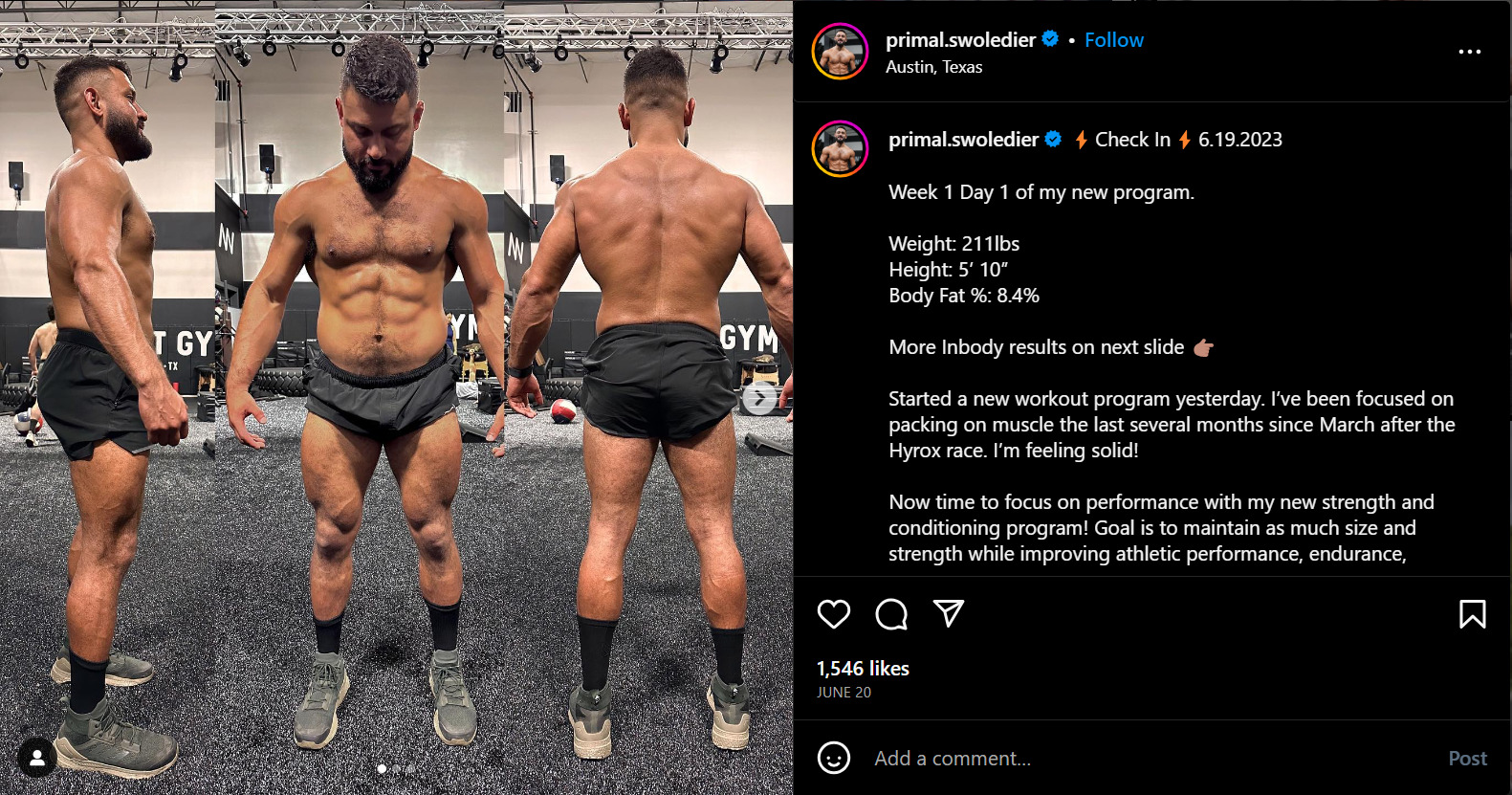 Dylan Werner's Instagram posts highlight his exceptional yoga practice and impressive poses, attracting a substantial 813K following of yoga practitioners and individuals interested in advanced yoga techniques.
Our influencer marketing agency and social agency are located worldwide, with our agency network based in the USA, UK, UAE and China.
If you want to find industry insights, visit our influencer marketing and social media blogs.
@ Socially Powerful
latest posts
Social And Influencer Marketing News + Insights
Dec 08, 2023
Social Media Marketing News
The Top 10 Influencer Marketing Campaigns That Cater To Gen Z
Read more
View all blog posts
Get in touch
We'll show you how to start powerful conversation, drive social engagement, build your brand, hit sales targets or meet other goals you have, wherever you are in the world.
Work with us