What Should Your B2B Marketing Strategies Look Like In 2023?
What Should Your B2B Marketing Strategies Look Like In 2023?
Nov 20, 2023
Marketing News
Most marketing guides today focus on the consumer. How to target the consumer, how to figure out what they want, and how to encourage them to make a purchase. 
This is all well and good if your company caters to individuals, but what if your consumer is not just one person, but many? 
Business-to-business marketing – also known as B2B marketing – encompasses all marketing strategies and content strategies that are aimed towards businesses or organisations. 
Essentially, if your business has a product or service catered for other businesses, then you must engage with business-to-business marketing strategies to successfully sell your product. 
As with any marketing subject, B2B marketing strategies can seem intimidating when you first start out. To help you out, we've broken it down into eight, easy steps so that you can become the best B2B marketer out there. Let's get into it. 
HOW TO RUN B2B MARKETING STRATEGIES IN 2023
Know your buyer's journey 
The first step in most effective B2B marketing strategies is getting to know your buyer. 
Specifically, the buyer's purchase journey. 
By understanding how your buyer ends up purchasing your product, you are able to meet them at every step of their purchase process. This allows you to encourage buyers to continue with their journey, rather than losing them halfway. 
The B2B buyer's journey differs slightly from that of B2C buyers. As price points are higher in the B2B world, the sales cycle is longer. This journey can be broken down into three distinct stages. 
First, awareness. In this step, your prospect sees a problem and starts to educate themselves on it. Next, is consideration. Here, your prospect looks around for a solution to their problem. Finally, is decision, wherein your prospect is ready to purchase. 
To properly understand your buyer's journey, take a look at your audience and track their steps. Do they find your product through Instagram and then make a purchase? Or do they hear about it from a friend and then call your company to ask questions?
Once you have a solid understanding of your buyer's journey, it is time to convert it into a customer journey map. This map is a plan for how your company will interact with prospects at each step of their journey. 
Find your target market and audience
Next up in your journey into B2B marketing strategies is identifying your target market and audience. 
If you've been around for a while, then you've probably heard this a million times before. Nevertheless, understanding your audience is incredibly crucial to your marketing success; no matter if you are marketing to businesses or individuals. 
The best way to understand your target market is by looking at firmographic data. In particular, have a look at the size, location, industry, number of employees and revenue of the companies you are targeting. 
Once you have your target market figured out, it is time to look at your target audience. Now, it's important to remember that whilst you are engaging with B2B marketing strategies, you aren't actually aiming your marketing at the company itself. You are aiming it at the people that work there. 
Thus, take note of the age, gender, habits, and beliefs of the people who work at your target companies. 
Finally, use the information you have gathered to create customer profiles and buyer personas. These profiles will help you understand how your audience decides to buy something. Thus, allowing you to target them better.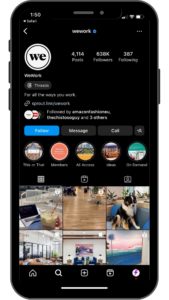 Define your four P's of marketing 
Now that we have gotten up close and personal with our buyers, it's time to craft the perfect B2B marketing strategies to target them. This means, talking about the Four Ps of Marketing. The Four Ps act as a springboard of sorts to your final strategy. 
The first P, is product. As you would expect, this is the product that you are selling. The next P, is price. This is the price of your product. Thirdly, is place. This is where your product will be sold. Finally, we have promotion, which looks at where your consumers will hear about your product. 
Create a marketing strategy and plan 
Time to put your thinking hat on. Let's get into creating a marketing strategy and plan.
A marketing strategy determines how your company goals are going to fit in with market conditions. In contrast, a marketing plan is a straightforward plan on how you will market your product, along with metrics to measure your success by. 
When creating your marketing plan and strategy, there are three key things you need to focus on. These are, outlining your company strategy, deciding where you will promote your product, and outlining your target markets. 
Make sure that you carefully carry out this step before jumping into choosing specific strategies such as B2B content marketing. Having a strong marketing plan and strategy will benefit you greatly in the long run. 
Hit the basics 
Once you have your marketing plan and strategy down pat, it's time to get into the nitty gritty details of carrying it out. 
Ensuring that you have covered all your B2B marketing bases ensures that you are properly set up to perform your strategy and be found by your audience. 
The basics will differ slightly per industry, but typically you will want to make sure you have a website, up and running social media accounts, an email newsletter, and are signing up for industry events. 
Complete a competitive analysis 
Taking a sneaky look at what your competitors B2B marketing strategies look like is an essential part of making your marketing strategy as efficient as possible. 
When completing this step, make sure to observe not just other companies who are producing similar products to you, but also those who are targeting your audience. 
The top things to scope out are, product offerings, sales results and tactics, and social media presence. Once you have this information, you will be able to perform a SWOT analysis. Meaning, you will be able to identify your competitor's strengths, weaknesses, opportunities and threats. As a result, you will be able to polish up your own B2B marketing strategies to effectively beat out theirs. 
Brand positioning 
Our next step is brand positioning.
This part of B2B marketing strategies entails figuring out how your brand fits into the market. It is essentially the who, when, why and how of your brand. Your brand positioning determines how your customer will view your brand. 
By establishing a clear spot for your brand in the market, you are ensuring that your brand identity is consistent and thus trustworthy in the eyes of your audience. 
Look into marketing channels
Finally, it's time to take your knowledge of B2B marketing strategies on the road.
Use everything you've learnt about your competitor's successes and failures in their own B2B marketing strategies and start putting your brand out there. 
Make sure to stay unique and authentic; audience's respond poorly to a brand with weak imaging and flip-flopping values. Stick to marketing channels that you know work for your industry and don't be afraid to switch up your plan if things go awry. 
Our influencer marketing agency and social agency are located worldwide, with our agency network based in the USA, UK, UAE and China.
If you want to receive our industry insights, visit our influencer marketing & social media blogs here.
@ Socially Powerful
latest posts
Social And Influencer Marketing News + Insights
Dec 08, 2023
Social Media Marketing News
The Top 10 Influencer Marketing Campaigns That Cater To Gen Z
Read more
View all blog posts
Get in touch
We'll show you how to start powerful conversation, drive social engagement, build your brand, hit sales targets or meet other goals you have, wherever you are in the world.
Work with us