Female UK Twitch Streamers that have "Levelled Up" the Game
Female UK Twitch Streamers that have "Levelled Up" the Game
May 31, 2023
Influencer News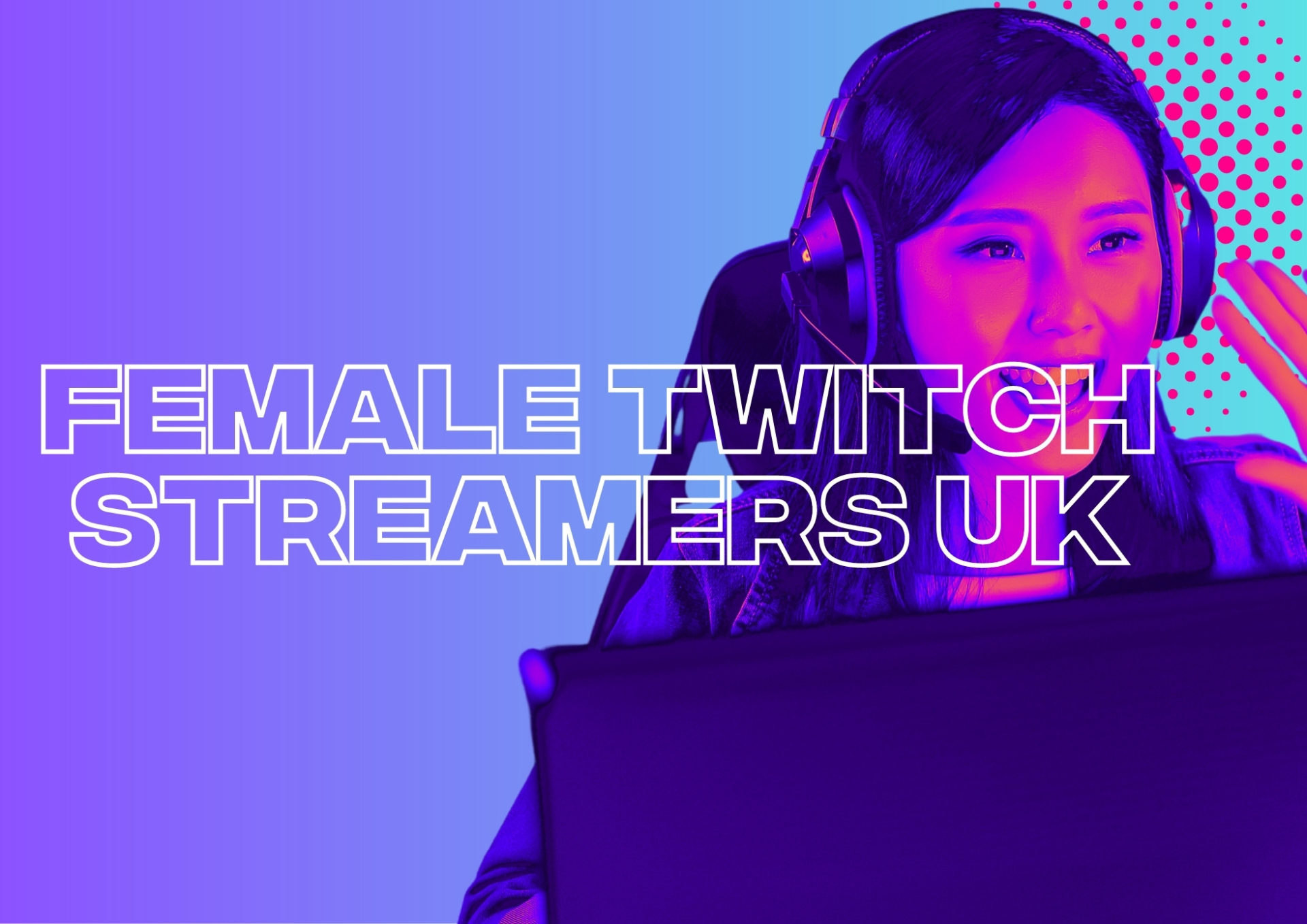 The gaming sphere has always been seen as a "boys club", but recent data shows a more balanced picture. A survey in March 2023 showed that 47% of video game players were women. However, the popular streaming site Twitch doesn't seem to reflect this.  
In 2022 female Twitch streamers constituted only 35% of Twitch's streamer base, while males made up a whopping 65%. Nevertheless,  female UK Twitch streamers have thrived on the site!      
Twitch is filled to the brim with different streamers from all types of niches, game genres and locations worldwide. Female UK Twitch streamers offer a wide variety of content, including action intensive FPS games to immersive role-playing games – the female UK Twitch streamer scene has it all!
UK female Twitch streamers are defying expectations and gaining visibility! Many popular female streamers have partnered with global brands and esports teams. One notable example is popular UK female Twitch streamer Wolfabelle who has recently joined the prestigious ranks of TSM. 
As streaming has exploded in popularity, brands have taken notice. Companies like Lenovo Legion and Asus ROG have created "Stream Teams." Apparel brands like GymShark, streamer sites like Crunchyroll, and even movies like the recent Dungeons & Dragons film recognize the value of streaming and more specifically UK female Twitch streamers. The question now is, who will be the next brand to capitalise on this trend?
If you're looking for some of the top UK female Twitch streamers for your next campaign don't worry, we've got you covered.
Our top 15 UK female Twitch streamers
First and foremost, Sweet Anita. She is the UK's Top Female streamer with a whooping 1.9 Million Followers on Twitch! She streams a variety of games from Overwatch, Apex Legends and Among Us. On her stream and in her spare time, she also advocates for animal rescue and neurodivergent awareness as she has Tourette's syndrome herself.

Singer, songwriter and streamer extraordinaire, Talia Mar streams a variety of games including Among Us and, more recently, Valorant. She streams herself reacting to trending content such as Sidemen videos and "try not to laugh" compilations.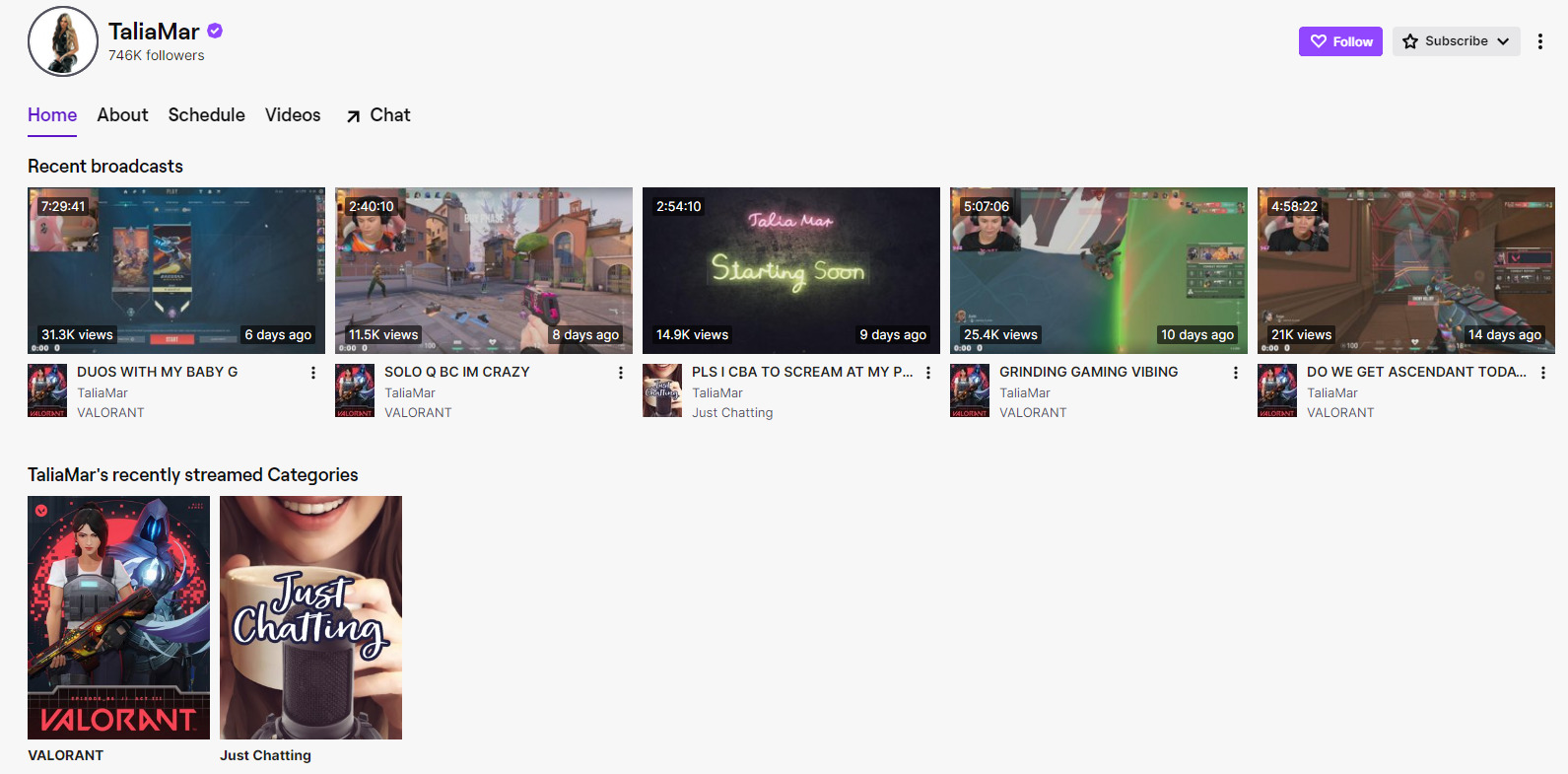 Apricot (ask about V Tubers) – 403K  
Apricot or better known by her Vtuber name Froot. Vtubers or Virtual Youtubers are a new wave of streamers where the person behind the stream will show themselves as their 2D/3D Character Models. Apricot usually streams a variety of games from FPS like Apex Legends To MOBA's like Smite.
Kiwo is best known for her exceptional roleplay on games like GTA 5 and even streamed D&D campaigns. She usually streams GTA 5 roleplay on the private servers where she plays a variety of characters from hardened cops to crazy criminals.
Member of the Lenovo Legion UKI Stream team and the newest content creator to the Esport team TSM, Wolfabellle is another roleplay and variety streamer playing games such as FFXIV, GTA 5 and Valorant.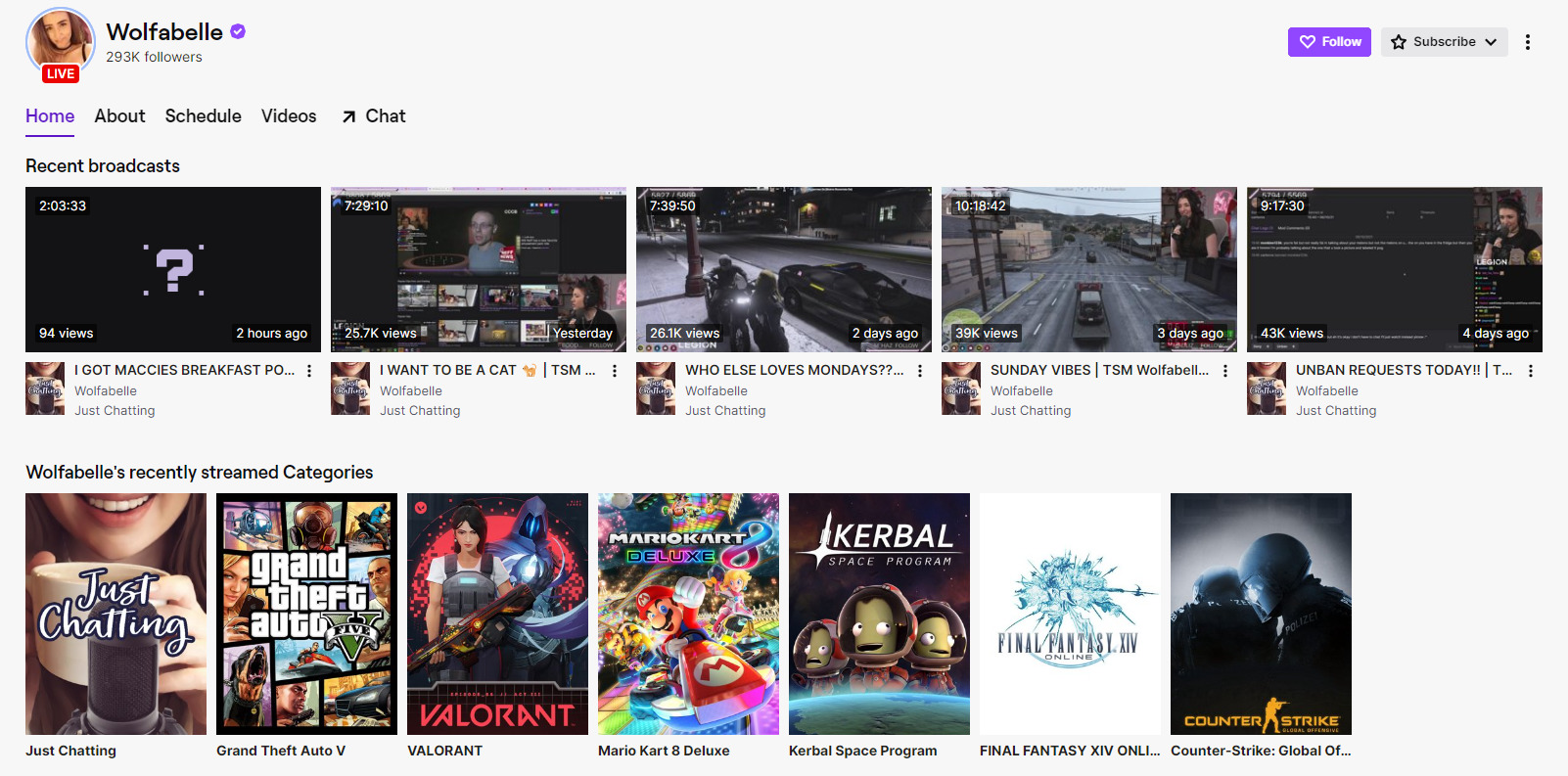 Freyzplayz, also known as Freya, is a variety streamer that does everything. No matter if you're looking for a fright in Outlast or some Fall Guys Action, Freyz has you covered.
Self-proclaimed to be "good and bad at games", Chloe is a variety streamer who plays everything. But at the moment is focusing on the Uncharted Series of games.
If she's not being plastered on a billboard for a Samsung campaign in Piccadilly Circus, geenelly is back at home streaming Fortnite & Minecraft in her cosy set-up!
Leah or Leahviathan is a streamer, gaming host and TTRPG fan. You may have already seen her presenting at the BAFTAGameAwards or even as her character in Dying Light 2. Catch her on Twitch streaming variety including Apex & League of Legends.
The second Vtuber on the list is known for her GTA RP antics and more recently taking on the brand new The Legend Of Zelda game.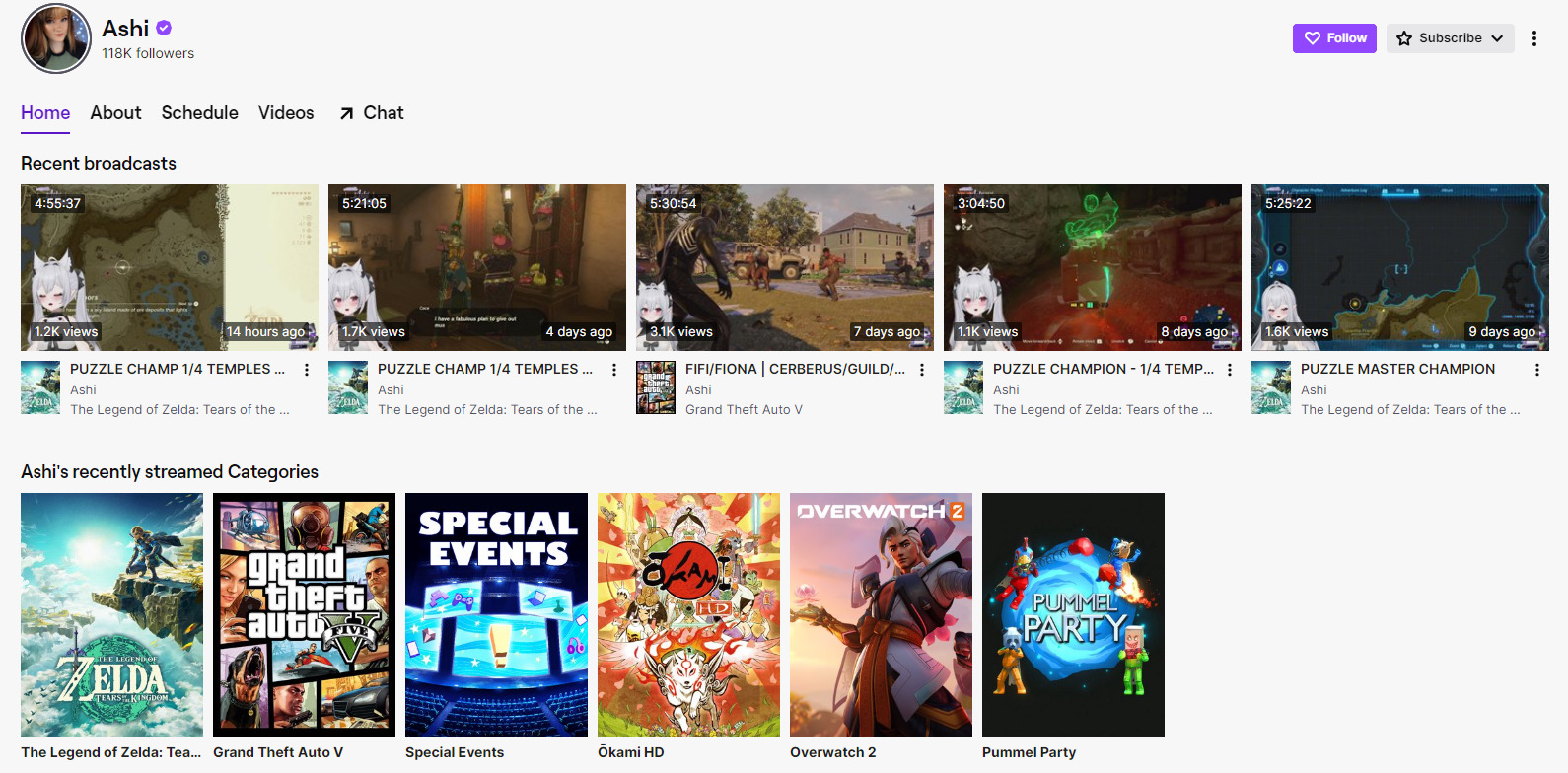 Content creator for Legendary Esport Team T1, Karagii is an FPS streamer who shows her skills in Valorant. Whether she's smoking Corners with Omen or watching Corners with Cypher, Karagii has you covered.
Another member of the Lenovo Legion Stream team, Alyska is a variety streamer who truly plays everything. If a new hot game is out chances are you'll find Alyska playing it.
You can usually find Holiwhirl dominating the outlands of Apex Legends showing her high-level skill and mechanics in her Master Solo Queue Games.
As a self-confessed Riot Games addict and Fnatic content creator, you can catch Kay streaming any Riot Game from Valorant to TFT or even hosting watch parties for Fnatics Valorant Matches.
Lexie is known for her interactions with her audience and viewers, often doing Q&A and Agony Aunt segments in between playing matches on Valorant.
FAQs
Who is the #1 female Twitch streamer?
As of the writing of this blog, the most subscribed female streamer is the South Korean streamer Jinnytty.
What percentage of Twitch streamers are female?
In 2022 Female Twitch Streamers only made up 35% of Twitch's streamer base.
What is the most popular game among female Twitch streamers?
Valorant is the most popular game for female Twitch streamers. 
Our influencer marketing agency and social agency are located worldwide, with our agency network based in the USA, UK, UAE and China.
If you want to receive our industry insights, visit our influencer marketing & social media blogs here.
latest posts
Social And Influencer Marketing News + Insights
Sep 22, 2023
Social Media Marketing News
Everything You Need To Know About Instagram Story Highlights
Read more
View all blog posts
Get in touch
We'll show you how to start powerful conversation, drive social engagement, build your brand, hit sales targets or meet other goals you have, wherever you are in the world.
Work with us