bruno
bruno
Welcome to the market-leading influencer marketing platform and influencer technology hub of Socially Powerful.

Bruno is your AI buddy and influencer marketing platforn for influencer search, campaign planning and creative inspiration. Removing the headache behind influencer marketing and search.


let's talk
definition
Bruno - Influencer Marketing Platform, by Socially Powerful.
In 2023, we launched our influencer technology, Bruno. Born from our frustration with influencer marketing platforms and influencer software, Bruno was built to empower brands of all sizes.
Bruno provides an all-encompassing influencer platform for seamless influencer discovery, outreach, and collaboration. Unlike conventional influencer platforms that demand payment for access, we firmly believe in democratizing the influencer marketing landscape and giving it to brands for free.
We recognize that the true essence of influencer marketing lies not just in the size of the audience but in the ingenious ideas of the agencies behind the campaigns. With Bruno, brands can navigate diverse influencer demographics and platforms to identify and engage influencers who align with their ethos.
A game-changer in its own right, Bruno leverages the power of AI to offer a glimpse into the future – by presenting realistic campaign visualizations, enabling brands to foresee the potential impact of their collaborations of how it could all play out with influencers.
Socially Powerful – where attention meets guaranteed impact.
Creative
Award-Winning Agency
Global
Award-Winning Agency
Forbes
Award-Winning Founders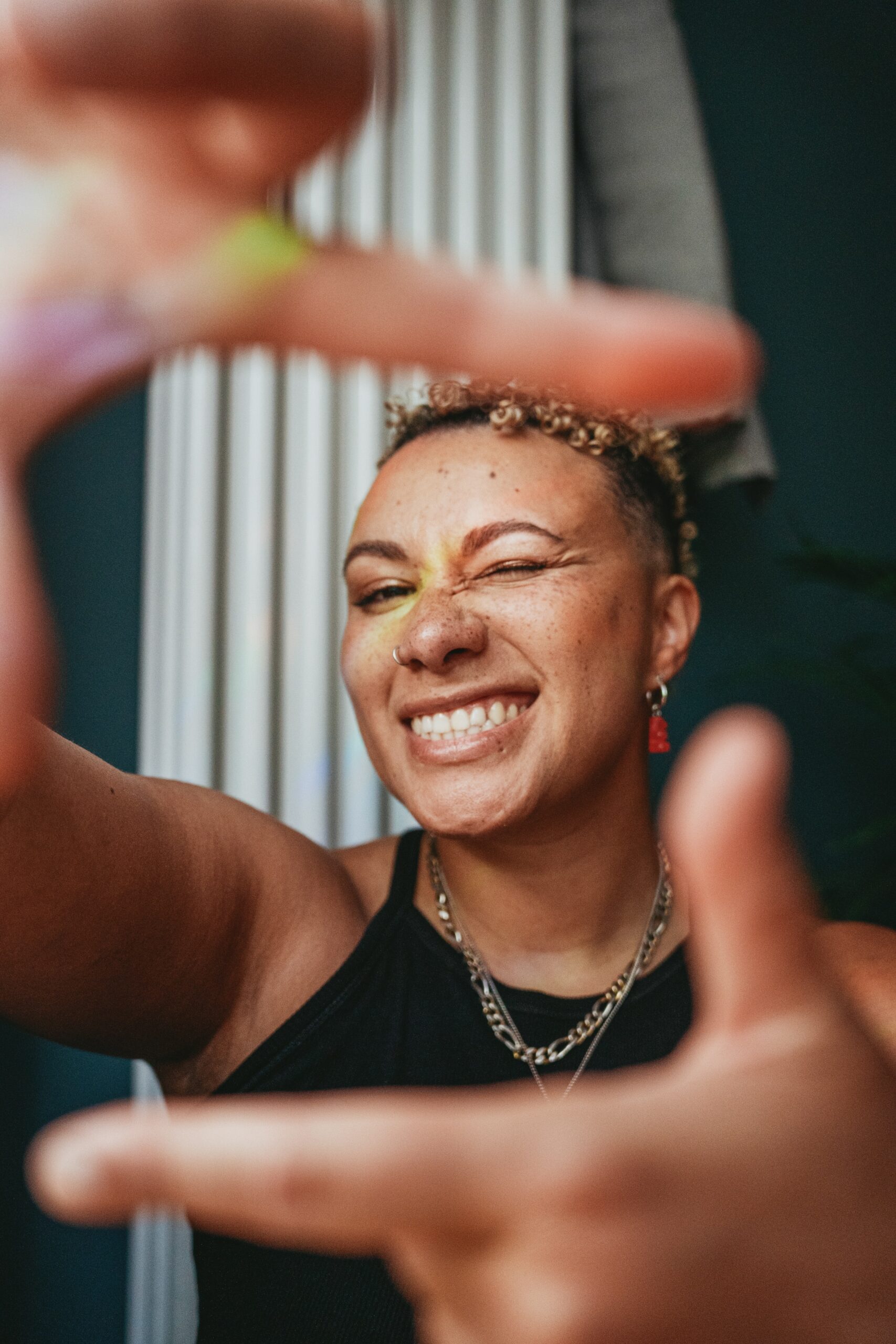 GET STARTED
We have built our own influencer marketing platform, known as "Bruno." Born out of the frustration of other influencer marketing tools, we developed this to democratise the influencer marketing industry, giving it away for free.

We believe that accessing influencers is a hygiene factor when it comes to influencer marketing. You need an agency that understands social, strategy and creative that sings to the audience you want to reach.

You can access Bruno here, step into the an influencer platform where you aren't bound by paying to access information, instead you have it all for free.
We haven't just built an influencer platform, we have utilised AI to show you with images and videos, how your influencer campaigns could play out on social media.
03
Influencer Marketing Strategies
We develop innovative influencer marketing campaigns with long-term business goals in mind with creativity, guaranteed performance and influencers at their core. Whether you're looking to access global celebrities, the biggest influencers on social media, through to macro, micro and even nano influencers, we have you covered.
For every brand, there's a perfect influencer and we always know where to find them. Through our in-house influencer tool Bruno and technology team, we have unrivalled access into the influencer world through our own influencer marketing platform, connecting you with influencers aligned to your brand goals to get people talking, and acting. Whether you're looking for A-list celebrities, YouTube's biggest stars, the best creators on TikTok or a large-scale global, multi-platform influencer campaign, we have you covered.
Our digital marketing team utilises paid media to supercharge your influencer marketing campaign, ensuring the best possible results for your brand across all social platforms. We supercharge your investment by selecting engaging organic influencer content and driving it to broader audiences across social media. On average, ads that appear from an influencers channel perform 7X than brands owned media, we'll show you how!
We set goal-oriented and data-driven KPIs before the start of every influencer marketing campaign. That's how we guarantee success. We measure progress from inception to finish and provide you with transparent, tangible insights with results that impact your brand or business.
Our content strategies give influencers the freedom to be authentic on platforms with the most power. It's not advertising – it's storytelling, and we enable brands to seamlessly integrate into hard to access audiences through carefully matched influencers, connecting with culture as one.
FAQ
Yes, we do. If you're a marketer at a brand, you can access it for FREE! There are no hidden fees, numbers of searches or the amount of influencers you can look at. It's called Remedy and if you click the technology section on our website, you can find out more about it.
We know how to get business results from social. Whether you're looking to build your brand, connect to new audiences, drive traffic, downloads, or sales, we reverse engineer from the agreed outcome to develop long-lasting engagement and business impact. We guarantee results. If we don't hit agreed KPI's you don't pay us. Simple.
We've been here from the start. Born from the influencer marketing space, we've seen the industry grow from nothing to what it is today - a prominent piece of marketing spend, which is only going to get bigger. We've been responsible for developing, innovating and professionalising a young sector, feeding clients with the latest cultural insights and best-in-class industry-leading results.
While the marketing landscape is constantly changing, influencer marketing remains a consistent trend. Despite its impact, many brands struggle to make influencer marketing a smart, long-term investment that really impacts their sales. Socially Powerful is an global influencer marketing agency that guarantees huge results that outperform traditional marketing channels. With a wealth of knowledge and a team of social scientists that are plugged in to social and cultural trends, we can keep your brand in the cultural context of NOW.
Acting as an extension of your team, we design and implement bespoke influencer marketing programmes. Also offering a complete end-to-end agency service—from strategy and creative to execution and operations—we can deploy one-off activations or long-term influencer programmes. Our global influencer marketing agency's approach is platform and channel agnostic. We activate global influencer marketing campaigns on YouTube, Instagram, Snapchat, TikTok, Weibo, WeChat and more. Using our data and insights team, we have access to years of data collection and previous campaign performance to guarantee results. We are so confident in our abilities that if we don't hit our agreed KPIs, you don't pay us.
That depends on what you're looking to achieve and that's why we exist, to provide you with the information that helps you understand what platform is best for you. We have experience of running thousands of influencer marketing campaigns and understand what platforms drive what results.
Influencer marketing agencies help connect brands with audiences that care, in spaces they are most active and engaged. They have a wealth of experience and knowledge that brands need to create impactful influencer campaigns. As a result of social media developments, there are countless ways influencer campaigns can be executed. With cross-platform campaigns, video production, brand partnerships, and sponsored posts, there are all sorts of ways influencers can be leveraged to communicate to and engage your target audience—we're the agency that will find the best way for your brand. Although brands have become savvier when using social media, influencer marketing remains misused and misunderstood. At Socially Powerful, we work behind the scenes to correlate data, review payments and contacts, and ensure all content is optimised. We track the timings, hashtags and tags that have the ability to make or break a campaign. Keeping track of all the details needed to ensure success can be a headache—that's why we do it for you. This way, we guarantee meticulously planned, high-performing campaigns. Socially Powerful is an influencer marketing agency that believes the most important aspect of any influencer campaign is authenticity. We use our social scientists to find influencers with loyal followers and real audience engagement. We prioritize trust and authenticity to ensure campaign success; by maintaining positive relationships with influencers, we can guarantee authentic content performances, resulting in a disruptive and successful campaign. We know how to target audiences. We can promote your brand using a personalised selection of influencers across platforms where your audience lives including Facebook, Instagram, Twitter, YouTube, Twitch, TikTok and more. All our clients are unique, so we believe the influencers and strategies used to promote them should be too. We guarantee unique campaigns that disrupt in spaces where it matters. Our specialised team of social scientists have expert knowledge and experience within the influencer world and can give your brand a distinct advantage over competitors. Our years of industry experience can ensure your brand gets noticed, stays relevant to existing and new audiences and grows its influence online. Our objective opinion on influencers' role in your business strategy is both creative and tactile and comes with no affiliations, just smart decisions.
Influencer marketing is one of the most effective forms of modern day marketing. Influencer marketing provides more impactful and meaningful results than traditional marketing methods. Not only can you increase your reach and brand awareness, but boost sales, traffic and downloads, increase trust and credibility and improve brand perception.
Socially Powerful is a global influencer marketing agency that has scaled, worked with and retained some of the most recognisable brands across the world. We were born from the influencer marketing space and have grown and matured alongside the industry. With our team of social scientists and in-house tools and influencer platforms, we have a comprehensive understanding of the influencer and social media landscapes. Our thorough influencer marketing process ensures our understanding of your brand, creative concepts, influencer selections and campaign analysis are relevant and optimised to guarantee success.
Get in touch
We'll show you how to start powerful conversation, drive social engagement, build your brand, hit sales targets or meet other goals you have, wherever you are in the world.
Work with us